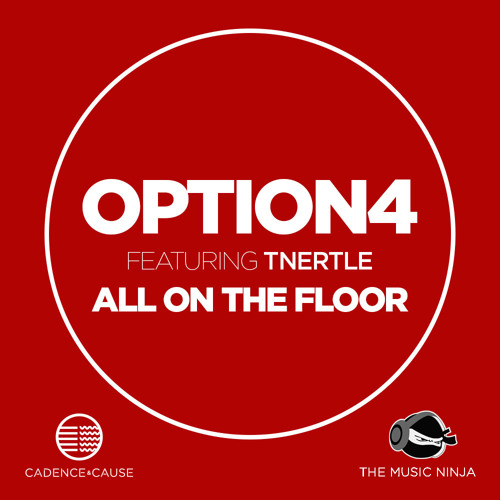 This new track with
option4
came about because of a contest that The Music Ninja was throwing for their resident artist of the month. The rules were to submit an original track and whichever one was chosen would win a collaboration track with
option4
.
TNERTLE
was the lucky Denverite contestant to pair up with the rising star otherwise know as Brennen Bryarly.
"All On the Floor" combines an eclectic mix of house and electro-funk influences with some tantalizing original vocals. Layered atop is a scandalous sounding trumpet, capable of wooing anyone listening on club-level speakers or from a pair of headphones, while below the mainline melody lies an incredibly sexy and fat bassline.
Instead of releasing this groover on a label or release it for free, option4 and TNERTLE have decided to give the track to Cadence & Cause, an organization dedicated to helping people, animals and our planet through the power of music.