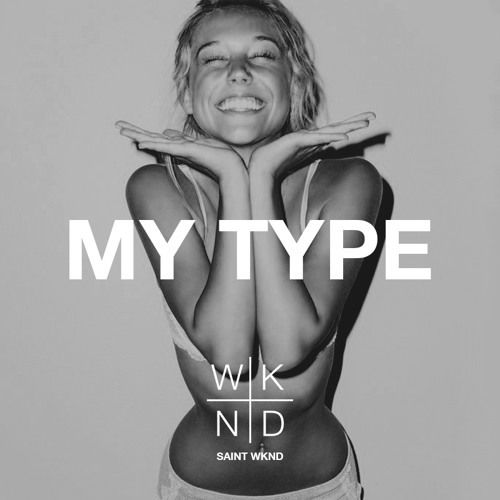 Saint WKND x Saint Motel – My Type
Saint WKND as a lot to be excited about right now. The young German sensation has exploded in popularity over the past year, and he's just reached 50k followers on Soundcloud, a milestone that marks what is merely the beginning of a prosperous career ahead. Not only has he grown his fan following, he's reached the ears of Tchami and his 200k fans, as he dropped 'Positive Vibes' at the end of his Confessions #2 mix. What better way to celebrate and continue that growth than by with his new track with Saint Motel, 'My Type'.
'My Type' is a piano driven groover with some seriously catchy vocals, perfect for singing along to in the car, in the club, or at the festival grounds. Tasteful pitch bends and cuts are thrown in to spice things up a bit and keep you on your toes as well. Most importantly, this track maintains that quintessential Saint WKND energetic sincerity; you really get the feel his heart and soul is in his music (and by that measure we're sure he'd be a blast to party with). Help the man out with a heart on HypeM, stream it below, and enjoy.
Saint WKND x Saint Motel – My Type | HypeM