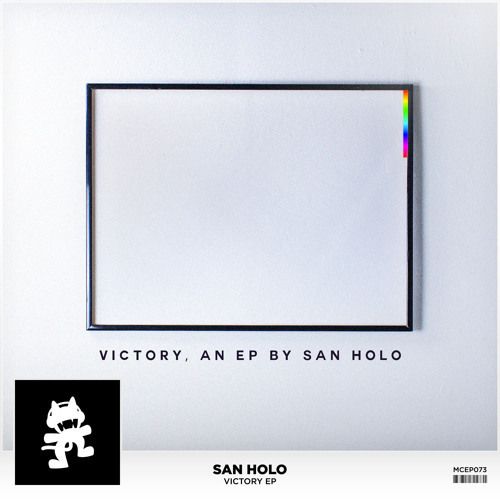 San Holo – Victory EP
Prepare for more music from the future brought to you by the king of future bass, San Holo. With his innovative style of producing, he is paving the way for other artists as he is one of the few pioneers in the world of future bass. Growing from 5,000 followers on Soundcloud to over a staggering 100,000 in just under 6 months, he has had the spotlight constantly fixated on his new releases. Recently having a massive international headlining tour in Australia, it's safe to say San Holo is here to stay.
His brand new EP entitled 'Victory' is expertly crafted with lush detuned chords, unique vocal chops, spacious reverberated arps and hip-hop infused beats to create an overall nostalgic yet adventurous tone. The most well received track 'Victory' from the EP lives up to it's name and has become an immediate staple of how future house music should sound. Building off the ideas from this track, the two other tracks 'Hold Fast' featuring pristine vocals from Tessa Douwstra and the track 'Shrooms' also contain highly unique and innovative elements from melodic percussion to whistling leads. Be sure to grab this monster release from Beatport.