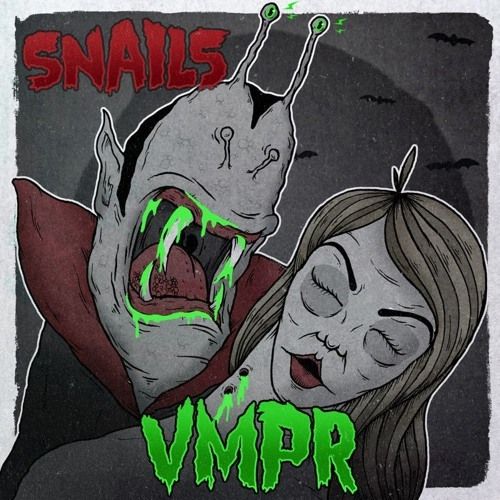 It's surprising the slug life has yet to become a popular lifestyle. Snails has one of the heaviest bass in the industry. It's no wonder he's part of Skrillex's OWSLA label. But his recent collaborations with Skrillex and Diplo on Jack U track 'Holla Out,' and Big Gigantic on tracks 'King Is Back' and personal favorite 'Funk With Me,' are what will force his appearance on future electronic music festivals.
The Canadian DJ takes it back to basics with track 'VMPR,' a preview for his upcoming EP that samples the "the world is a vampire" from Smashing Pumpkin's 'Bullet With Butterfly Wings.' But Snails adds his signature sound–like if a snail and a lawn mover procreated–and runs with it, pioneering the vomitstep genre, and adding some electro-house. This is Snails' year. He's about to headline his second U.S. tour, which includes EDC, Electric Forest Music Festival, and North Coast Music Festival, even a 2-day Red Rock concert with Big Gigantic in late September, starting next month in Jacksonville, Florida.
PS: The upcoming EP will be FREE (as a gift to his loyal fans).
Take a look at the 18-date Snailin USA Tour Part 2 and play (or download for free) his 1st single 'VMPR' now!