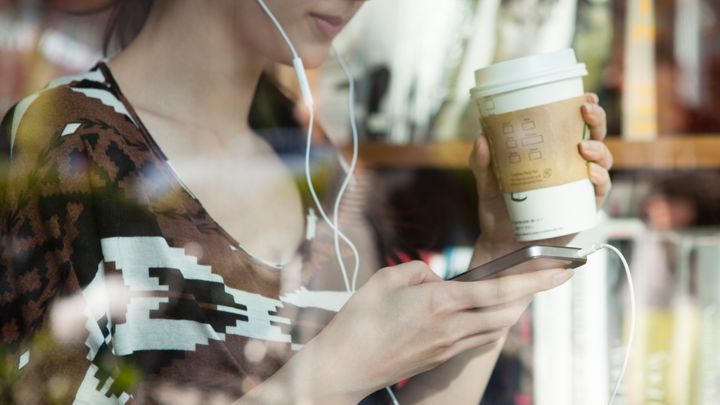 The perks that come alongside working as a barista at Starbucks are about to become even more intriguing. Spotify is enlisting 150,000 US employees from the Seattle-headquartered chain, as part of a multi-year music program, to become DJs. Spotify CEO, Daniel Ek, is giving coffee brewers the ability to create their own playlist this coming Fall. The participats have already been given a complimentary Spotify premium subscription to prepare the list of songs that customers will be able to play exclusively at 7,000 U.S. Starbucks locations. Similar to the partnership that Spotify did with Uber last November, which allowed riders to connect their Spotify account with the drivers radio, music-fans will be able to connect their account with the coffee company's My Starbucks Rewards program, which already has more than 10 million users. Essentially customers will be able to gain "Stars as Currency" for free food and drink via the popular streaming service.
Starbucks has long been part of the music industry. Since 2006, Apple has given away free song downloads weekly through iTunes at Starbucks stores, 'Pick of the Week' and on their official app. The coffee chain also sold physical CDs as part of their Hear Music label, propelling new albums from artists like Paul McCartney to claim the top of the Billboard charts. However, they stopped selling physical CDs earlier this year.
Spotify's many partnerships and new features, including one that was made today where Ek announced the addition of videos and podcasts from a solid range of media conglomerates like NBC, MTV, and ESPN, are all targeted to increase paid subscriptions. 60 million users are currently active on Spotify, but only 15 million of those users are paid subscribers.
The thrill of walking into a local Starbucks in the morning and possibly having electronic music options will surely entice coffee connoisseurs and music enthusiasts to pull up a chair and enjoy a second cup.