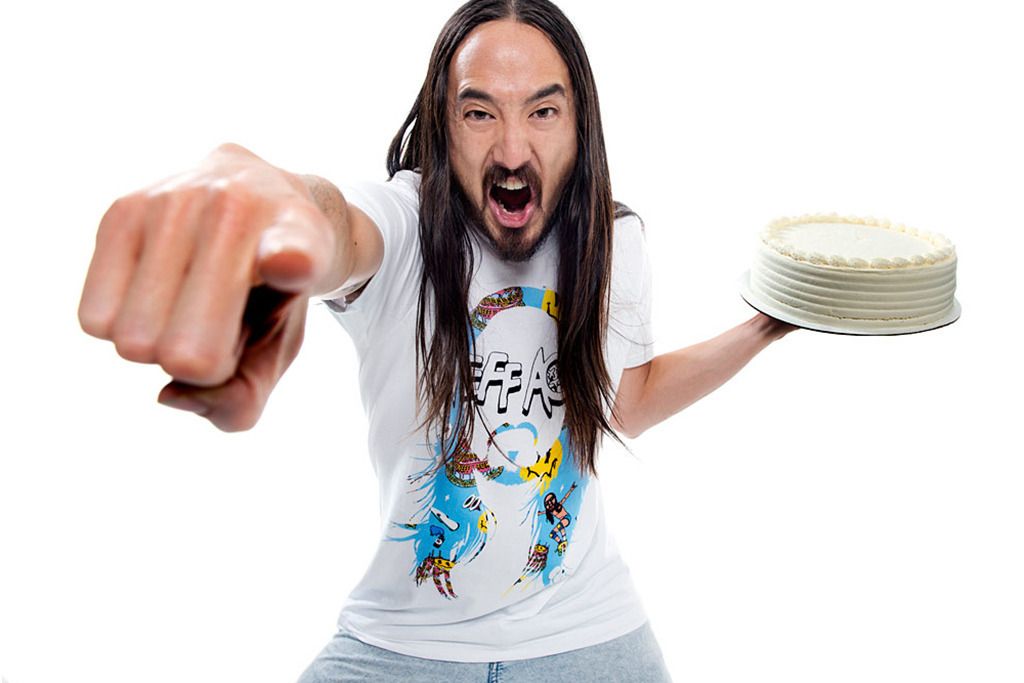 Grammy-Award winning musician, Sam Smith, isn't the only artist who has recently forgone performances to undergo vocal cord surgery. Founder of Dim Mak Records, Steve Aoki, took to Facebook yesterday to publically announce that he will be going under the knife for emergency surgery to repair his damaged vocal chords. The past 20 years of screaming and performances have taken their toll on 37 year-old Aoki and have placed substantial strain on his vocal chords. Aoki now risks losing his speech and voice altogether. With the announcement came the following apology,
"I'm deeply saddened to share some terrible news with you guys. For the past 20 years, all the screaming at my shows have severely messed up my vocal chords. As a result, I have to get surgery or else I cannot even speak anymore. I've prolonged this surgery for quite some time and the doc said its now or never. Because of this, I unfortunately have to cancel some of the shows listed below in Europe. I apologize to everyone who has been waiting to see me perform. I will make it up to all of you very soon! I promise. Thanks for understanding. Love you all! "
Aoki's shows were scheduled to take place in the U.K. , the Netherlands and Ibiza,
MAY 25 – Aoki's Playhouse – Ibiza, Spain
MAY 30 – Emporium Festival – Wijchen, Netherlands
MAY 31 – We Are Fstvl – Upminster, United Kingdom
May 31 – Northern Lights – Newscastle, United Kingdom
June 1 – Aoki's Playhouse- Ibiza, Spain
EDMTunes is wishing Steve Aoki a safe, and speedy recovery.
photo:beatport.com