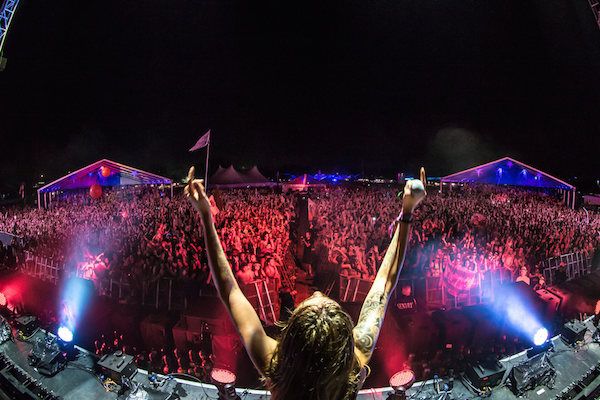 With Memorial Day Weekend coming up fast, Sunset Music Festival has finally released a complete list of set times, including some sure to be tough scheduling choices for attendees. The appropriately named Sunset, Horizon, and Eclipse stages will all feature a distinct design and theme. The Sunset stage plays host to the festival heavy hitters and headliners, like Skrillex, The Chainsmokers, and Oliver Heldens. Arguably the most varied and dynamic stage at the festival, the Horizon Stage, will feature some of dance music's brightest up-and-comers, spanning many genres and capped off with Porter Robinson's stellar live show. Finally, the Eclipse stage embraces trance on Saturday, but pulls a 180 and goes for in your face bass on Sunday.
Most notable about the set times, however, are the many scheduling conflicts they present. With such a large and impressive roster over a relatively brief two days, scheduling conflicts were sure to crop up, but Sunset pits many a superstar DJ head to head in terms of performance times. On Saturday alone acts like Oliver Heldens' and Destructo's set times overlap, as do Skrillex and Tchami and Andrew Rayel, and Tiesto and Duke Dumont. Still, Sunday presents what seems to be the toughest choice of the entire festival: Armin van Buuren or Porter Robinson. The ASOT King will be closing the festival on the Sunset stage from 10:30 – 12 AM, and Robinson will play a much-lauded live set from 11-12 AM on the Horizon stage. Sure, fans can definitely catch a half hour of Armin and then all of Porter's set, but this obviously isn't ideal as both DJ's are major draws, and fans expressed some surprise that festival organizers would schedule the two at the same time. Also, considering the fact that the two stages are on complete opposite sides of the festival, running back and forth between the two isn't likely an option.
In our opinion, Robinson's live set seems to be the safer bet here as by now fans pretty much know what to expect: a melodious, and emotionally charged rendition of his "Worlds" album. Armin van Buuren, on the other hand, could be a wildcard; his sets vary from primarily progressive anthems to his A State of Trance-influenced grooves. Given the fact that there is a completely separate trance stage, we'd wager a bet van Buuren will be serving up big-room sounds, with plenty of fireworks and spectacle to boot. The one thing we do know, fortunately, is that no matter which stage you end your Sunset Music Festival experience at, there is no wrong choice: both artists are sure to absolutely blow your minds.
For complete set times and line up visit the Sunset Music Festival Website