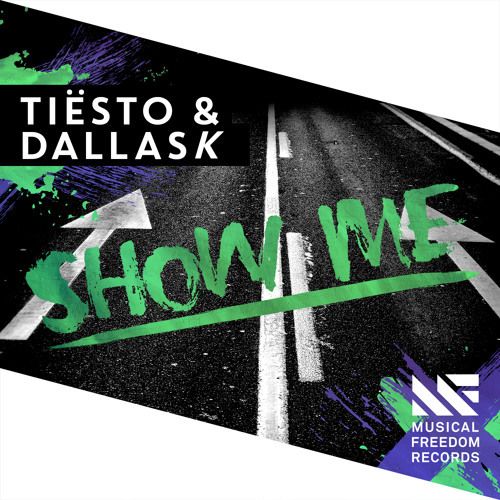 Tiësto & DallasK – Show Me
It's safe to say that Tiësto is ready to leave A Town Called Paradise firmly in his rearview. Starting with the smash hit 'Secrets' and following it up with 'The Only Way Is Up', Tiesto was already well on his way to reviving his image. Then, just this week he surprised us all and dropped his Club Life Volume 4 celebrating New York City and bringing along plenty of big new singles, including Tiësto's collaboration with DallasK called, 'Show Me'. After 2 uplifting progressive house singles, it was time for Tiësto to switch it up and go a little harder on this one.
Show Me hooks you right away as it uses a smooth sax intro that fans might recognize from Jay-Z's 2009 hit 'Show Me What You Got'. However, the sample actually dates back even further to 1992 from N2Deep's 'Back To The Hotel'. As the smooth saxophone croons away, the beat picks up in the background until it hits an energetic electro drop that we have come to expect from DallasK. Show Me then returns to the saxophone bridge, but the 2nd drop ditches the hard electro for a future house breakdown that switches up the vibe of the track but is still a ton of fun. Check out the preview below and pick this one up when it is released on June 22.