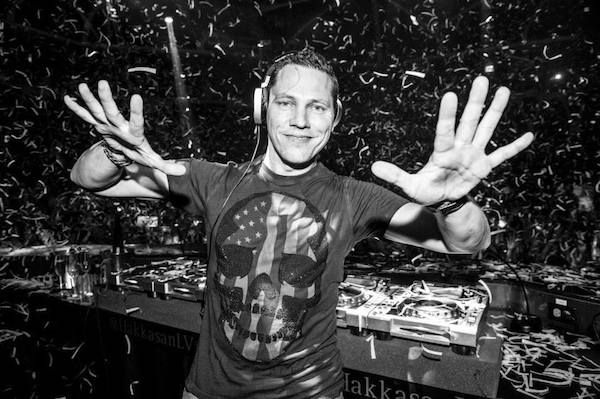 Since its inception in April 2007, Tiesto's weekly Club Life Radio has been one of the most influential and listened to electronic dance music podcasts, regularly hosting impressive guest DJs. Having eclipsed 400 episodes last December, the Dutch legend has decided to completely revamp his infamous podcast with a fresh new look. Accompanied by the same groundbreaking music, the podcast finds itself re-branded with both a new album cover and intro. For his ceremonial new-look show, Tiesto dropped a nice mélange of tracks, which included the opening song from his Ultra 2015 set, 'Valencia' by Moti and his new collaboration with Martin Garrix, 'The Only Way Is Up'. Tiesto doesn't stop there, also inviting his pal Avicii for a special 15 minute guest mix.
Before Avicii can take over, Tiesto asks the "music mastermind" about his new Stories album, and his summer plans. Having already gone into detail about his upcoming album and other hot topics in his own LEVELS podcast, scroll down to see what Tim Bergling had to say this time.
Please bear in mind that these quotes are verbatim from Clublife by Tiesto 422 podcast and may contain some grammatical mistakes.
What can we expect from the album?
"I don't even know where to begin, (or) how to try to explain what people should expect from it. […] I think that the Stories album is taking what I did with True [his 2013 album] and then just kind of taking it to another level, at least for me musically. It's something I know you've been exploring for a long time too with all your different albums, and I'm really getting to that point now where it's just so interesting being a part of the song, from the birth of the song. Everything in this album I'm going to have been involved with right from the start, which is different. Usually it's kind of back and forth over emails with acapellas and stuff but most of these songs are like acoustic demos on my computer at this point."
Can you give us a little sneak peak into your festival-touring schedule for this summer?
"Where to begin. The summer as you know is always the most hectic part of the year. Honestly there are some many festivals this summer so I don't really know where to begin. I'll be at the all major ones, I'll be at Creamfields, I'll be at EDC, I'll be at Tomorrowland. We'll get to hang out, maybe drink some Jagermeister, or maybe I can smell the Jagermeister while you're drinking it and pretend that I'm drinking it as well. Obviously I'm really looking forward to going back to Ibiza again."