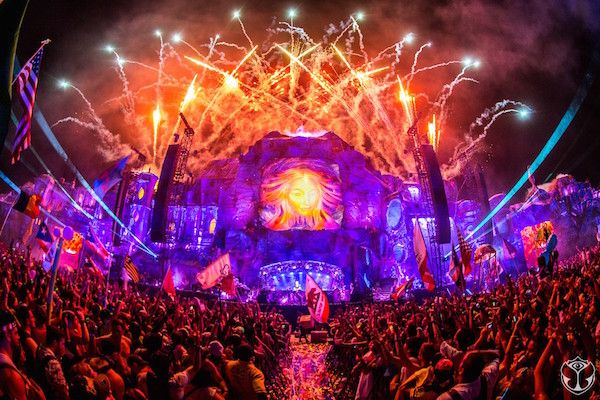 With festival season in full swing, many people are left pondering which of the many festivals in America is worth their time and money, with returning festivals like EDC and Ultra growing bigger and bigger each year, and new festivals appearing left and right. Fans who are interested in a more genre-diverse lineup tend to look for festivals like Lollapalooza in Chicago, or Bonnaroo in Tennessee, while dance music fans typically prefer festivals like Electric Daisy Carnival and Electric Zoo. In an effort to help clear some confusion and make the decision-making process of which festival to attend a little easier, The New York Times has unveiled TomorrowWorld as one their essential summer festivals of 2015. In a blurb about their selection of TomorrowWorld, The New York Times explains:
"Decadent raves are now 10-a-penny in America, and so are their drawbacks: unyielding and assaultive decibel levels, dire grounds stacked ankle-deep in garbage. This upstart festival, expanded from its Belgian origins and now in its third year, has leapt up the ranks of electronic dance music soirees for its upscaling of the standard dance festival experience; it recruits thoughtful and nuanced dance authorities to host its stages (this year, PETE TONG and HARDWELL lead the pack), decamps to the lush and spacious grounds of Chattahoochee Hills, cleans its facilities with unusual aplomb and restricts its attendee age to 21 and older to weed out some of the more overeager debauchery."
Coming into its third year, the ID&T-produced festival is sure to be bigger and better than ever. With brand new additions to DreamVille, like Breakfast Beats, a slew of new stage themes, the return of both new and old stage curators, like Pete Tong and Adam Beyer, and headliners like Hardwell, Armin van Buuren, and Jamie Jones, TomorrowWorld 2015 is a festival that you don't want to miss.
Limited tickets are still available to TomorrowWorld, and you can get them here. If you arne't excited about the festival, check out the official aftermovie for TomorrowWorld 2014 below to see what you're missing.