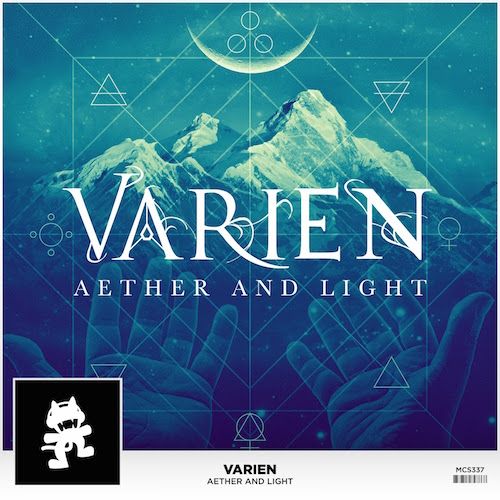 Varien – Aether & Light
It's not often that a producer has a greater vision for their music, beyond the number of plays, streams, or sales it gets, but Nick Pittsinger's music is firmly rooted in the conceptualization of electronic music. Pittsinger, better known as Varien, has already seen major success with his productions, as he's had tracks featured on big budget films like 300: Rise of an Empire, Furious 7, The Purge: Anarchy, and TV shows like Bones and The Walking Dead. Now, as he gears up for the release of his debut album on Monstercat, Varien has unveiled his last single before the album drop, 'Aether & Light'.
'Aether & Light' is a track about creation. In ancient times, scientists believed that aether was the material that filled the air above the terrestrial sphere, and was the air that the gods breathed out. From the start, the prophetic string arrangements cloud the track in an ominous air – the aether – while the glitchy synths and electro-influenced melody shine through the shroud – the light. When aether and light meet, life is created, and Varien exemplifies this creation through the churning bass wobbles of the drop. Stream 'Aether & Light' below and snag the track on iTunes here.
Varien – Aether & Light | iTunes