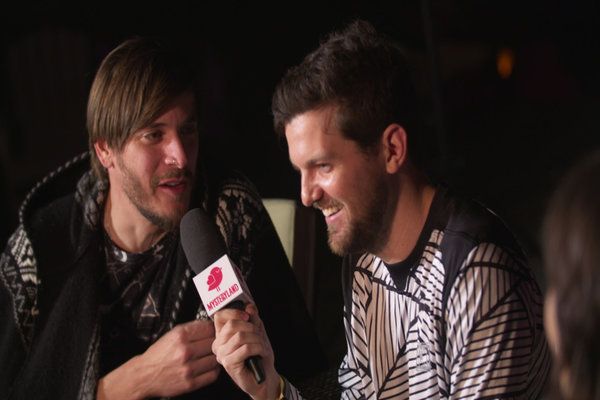 Before Dillon Francis & Bro Safari took to their stages to bless the Mysteryland crowd with their presence, the duo sat down with Beatport and talked about new music they are set to release this summer. Francis and Safari have known each other long before they decided to collaborate on a track at a hotel room in New York City, and both said that there were absolutely no issues putting together their track. "It was really simple," Bro Safari states as Dillon then includes, "This is the easiest collaboration I've ever worked on in my entire life." A release date for the duo's collaboration is yet to be set but the guys did say that it should be coming out real soon.
Dillon Francis later revealed through Snapchat that his upcoming Moombahton EP will be released this August. It will feature EDM superstars Skrillex, Calvin Harris, and vocalist Maluca in addition to his own solo work. He has also revealed that he will release two singles this Summer (one in June and another in July) as well as music videos for his hit singles 'Not Butter' and 'I Can't Take It' in June and July respectively.
Looks like Dillon Francis will be having one busy summer with the upcoming release of his Moombahton EP, music videos and his upcoming collaborations with the aforementioned artists. Have a look out for the new material by Dillon this summer and have a look at the interview of Dillon and Bro from Mysteryland below.