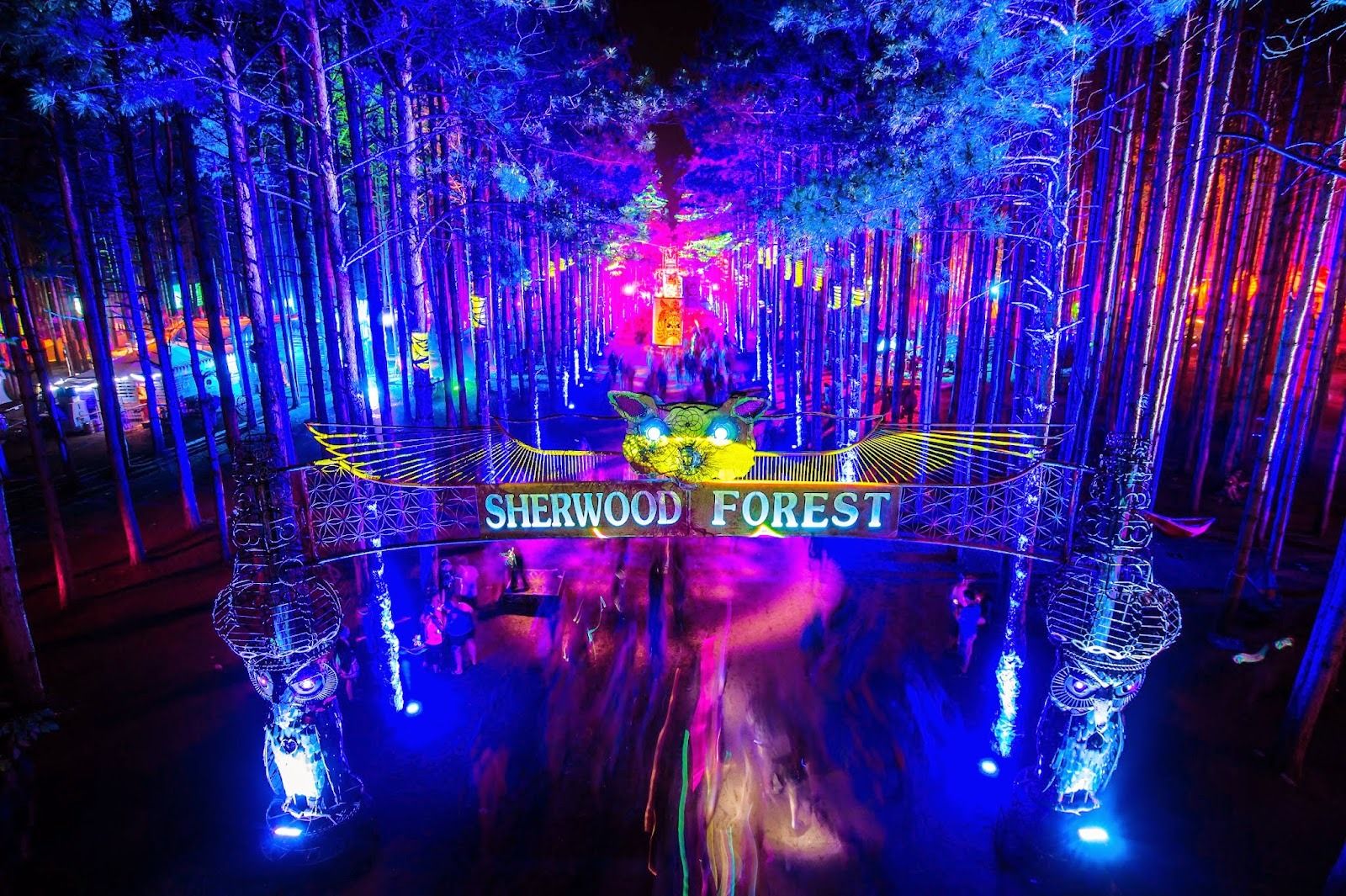 We are only a day away from this year's Electric Forest and we here at EDMTunes couldn't be more excited. While many festival goers across the country are recovering from the madness that ensued at EDC this past weekend, Foresters far and wide are anxiously waiting for their time to come. If you're a festival veteran, you most likely have your entire Electric Forest experience scheduled and planned out. But if you're an Electric Forest veteran, you know that having a plan is almost pointless, and are going to go wherever the Forest ends up taking you. While having a plan may be considered a little taboo, being aware of certain acts to look out for isn't. After all, this is still a music festival showcasing some of the brightest talents out in the game. That is why we have compiled a list of 10 artists to stumble upon at this year's festival. We say stumble upon because these aren't the normal headliners that would come to mind. There is no Skrillex, Cox, Flume, Kaskade, Claude, Bassnectar or the like, simply because those acts do not need explaining. This list is for those acts you may have never heard and should simply be aware of.
Goldroom
Josh Legg, aka Goldroom, is all about those west coast vibes and jams. This guy was making beach music before tropical house was even a thing. Goldroom just dropped his third EP, It's Like You Never Went Away, which features some revamped versions of his old songs – so you know his set is going to be fresh. If you're looking for good music, good times, and good vibes to be grooving to, Goldroom will be where it's at. While his DJ set in the Forest will without a doubt be a jam, the real treat is going to lie in his live set at the Sherwood Court.

Goldfish
If you're into sassy saxophones and groovy bass-lines, Goldfish is the band for you. Hailing from Cape Town, South Africa, Dominic Peters and David Poole fuse elements from jazz and African music all while playing a plethora of live instruments including saxophones, flutes, keyboards and double bass. Not only are Goldfish's sets live, but they are composed entirely of original material. You can catch Goldfish twice on Sunday at the Tripolee stage and Forest Stage.
Alison Wonderland
The Aussies are officially taking over the world, and Alison Wonderland is part of the group that is leading the charge. Only a few months ago did Wonderland release her debut album, Run, following it up with a national tour across Australia, playing a series of warehouse shows, which from what we've heard have been nothing short of legendary. The Aussie's hip-hop and trap influenced style truly makes for a set that will be fully of energy that you won't want to miss, so you know that on Sunday at 5pm, Tripolee will be the place to be.
SNBRN
Los Angeles based producer has slowly been taking over the scene with his signature sound of what he calls 'sunset house.' His debut original, 'Raindrops', featuring vocalist, Kerli, was received to much acclaim and has amassed over 2 million plays on SoundCloud within its first 5 months. As tropical house begins to subside a bit, it is SNBRN's unique fusion of deep and future house that begins to take over. Fortunately, SNBRN will be playing three times throughout the Forest, but nothing seems more appropriate than his 8pm Saturday slot at Tripolee, when the sun will surely be setting over the Double JJ Ranch.
Lindsey Stirling
Okay so Lindsey Stirling isn't exactly an unknown artist and in fact has a very dedicated and strong fan base, but I'm putting her on this list cause not every "EDM" fan knows who she is. To put it simply, she plays the violin to an assortment of genres including hip-hop, classical, and of course electronic… all while dancing as well. Performers like Stirling are a rarity to come by so you best be at the Jubilee Stage come Saturday.
Autograf
Perfectly fit for the forest, Autograf is a project that stemmed from a self-proclaimed desire to make art. Autograf has never lost this focus, performing an inspiring and innovate live show. The group explained their hybrid electronic live show: "we're making our own midi- controllers, analog filters and custom digital instruments. For our live shows, we want to create a unique experience for the audience that goes beyond the DJ booth. For our DJ sets, perhaps we'll install our sculptures to make a sort of dance party meets art installation." With their unique live show and exceptional production prowess, Autograf is a must-see act at Electric Forest.
Lido
Lido is another cutting edge artist who has made an immersive live show his priority. The talented young Norwegian is known for his performances that include his own vocals, drums and keyboard. His production is also incredible, as evidenced by his recent collaborative EP with Canblaster, 'Superspeed.' It seems as if Lido has begun to hit the mainstream as well, based on his two recent tracks with Chance The Rapper, 'Planes' and 'Heaven Only Knows.' Nevertheless, Lido has never forgotten his roots and maintains his joyful future bass style.
Illenium
As an upcoming Electric Forest rookie, I remember looking longingly at last year's lineup and dreaming about Seven Lions' set. While Jeff Montalvo will not be attending this year, the rapidly rising Nick Miller will be. The Denver based producer makes some of the finest melodic dubstep, as evidenced by his constant stream of impressive remixes. His collaborations with artists like Sound Remedy and Said The Sky highlight his position as one of the top producers of euphoric bass.

Mr. Carmack
Mr. Carmack is incredibly multi-talented, a man who seems to have played every instrument from the French horn to the ukulele. His immense musical abilities and remarkably extensive catalogue makes him an absolute legend in the electronic music community. While he has many notable achievements, such as twice hitting the #1 spot on Bandcamp, he has never comprised his integrity. He remains unsigned and produces an eclectic array of music that simply fulfills his passion.
Wave Racer
In a similar vein as Lido, Wave Racer has an upbeat and energetic future bass style. The two have even gotten in the studio together, working on a long awaited ID which fans have been kept waiting for. Signed to the brilliant Future Classic label, the talented artist is in the same company as industry heavyweights like Cashmere Cat and Flume. Luckily for us, Future Classic will have a curated event in the forest, so count on Sherwood Court on Thursday blowing you away.