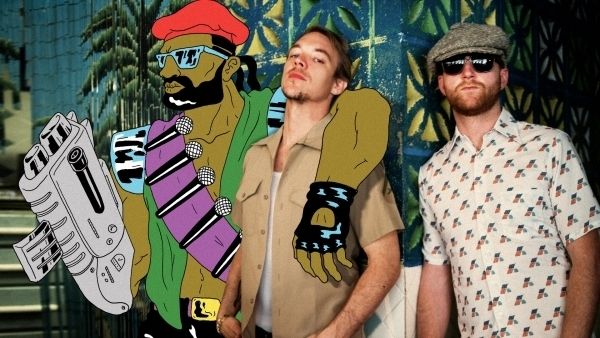 This week saw the release of the new Major Lazer record, Peace is the Mission. To celebrate Major Lazer front man and half of Jack U, Diplo, took to Reddit for an AMA where he talked about everything from the FXX show to upcoming tracks and another Jack U album. Here are the things we learned.
1. "If Peace is the Mission and Music is the Weapon, then who is the enemy?"
"negativity"
2. About his Snapchat habit:
"I cant even receive snaps anymore they delete after 5 minutes"
3. He offered up the lyric video for Be Together from Peace is the Mission
4. He discussed that Jack Ü ID track used to open Ultra 2014:
"bounce it.. maybe we will finish that record one day"

"Yeh we should finish that 'bounce it' record it was more like a tool didnt really have a song"
5. He used to love hardcore punk music.
"I used to love all hardcore punk that toured Florida in the 00s"
6. He casually confirmed another Jack Ü album with "El Cuco" on it.
7. He explained how to maximize your chances of twerking on Diplo's face on stage.
"pay a security guard to lift u over the gate and put u on stage"
8. He addressed the numerous Jack Ü VIP edits.
"Im sure the VIPs will find their way out.. the holla out probably wont because snails parts were kinda lost"
9. Jack Ü won't be putting out any new music this Summer.
"maybe after the summer is over . i wrote about 5 new song ideas but i didnt play them for sonny yet"
10. All the music from the Major Laxer FXX cartoon will be released.
"Gonna put out all the music from the cartoon at the end of the summer! like 40 songs tho we have to choose what to work on"
11. His relationship with MIA is still on the rocks
"I think she unfollowed me again"
12. He was asked constantly about an ID track called 'Terrorize' played as Jack U during Ultra 2014:
"[We wont release] that [Ultra 2014] version [of 'Terrorize'] but we have a new one that is more crazy for December!"

"I actually made the first version of terrorize with Datsik but i took it from a C to an F and Boaz artist "ronnie flex" wrote a hook.. i filled out the words to make more sense and collie budz sang it.. I'm still not sure about the hook i want to work on it more.. the drop everyone hears with the JUKE style was a lil too hard and actually a preset on rob papen plugin.. i took out some notes.. boaz made a more simpler drop but he always editing it.. i have to rerecord collie budz soon then it will be done! its worth the wait!"
13. How Jack U came to be:
"Years ago i met Skrillex and gave him this song called amplifier.. we didn't finish it but we made jack u over the last year for fun in LA late nights"
14. On the question of a future Jack U collaboration with Major Lazer:
"THIS is gonna be a big one!"
15. On Major Lazer vs Diplo performances:
the "Major Lazer new tour is basically all major lazer songs and edits.. we do a lot of the new slow stuff like be together with an amazing stage and dance routine"
16. Major Lazer has a big new track coming which was previewed on Snapchat during rehearsals for a Red Rocks show.
"big new song with major lazer and konshens and iggy azealia and benny blanco"
17. He's got a Diplo collab coming with Jauz and Tinashe that's also gonna be big.
18. And a collab with Troyboi:
"the song i did with troy boi with be on his EP on mad decent soon"
19. He's got respect for teachers.
"being a teacher in the USA might be one of the toughest jobs there is"
20. On the story of his son Lazer being born during Mad Decent Boat Party:
"I smoked a cigar and i felt sick!but took a helicopter boat plane and another plane to meet him the next day"