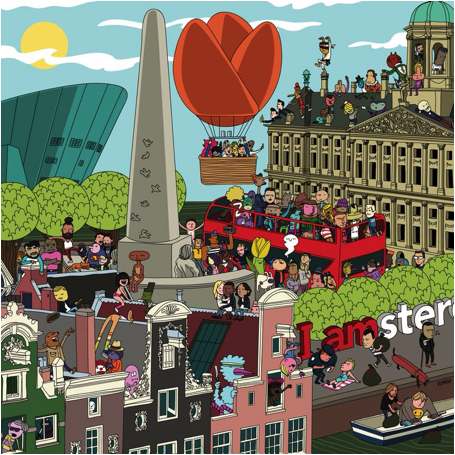 Alpharock – FAWL (From Amsterdam With Love)
Super excited to be premiering this new Spinnin' Records music video for y'all. "FAWL"'s got all the hallmarks of a great progressive anthem, and even takes the "big room" shenanigans down a notch. It's fun, but not oppressive or "bro'y" in any kind of noticeable way.
After being debuted on Tiesto's Club Life last week, this little ditty has gotten some attention in all the right circles and is dropping tomorrow. The video showcases Alpharock in many different scenes across the city, with some being a touch more obscure than others. If you notice, a lot of the DJs people thought Alpharock was are actually in the video, so there's lots to keep you busy. Take a look, groove out to the track and see if you recognize anyone you didn't think would be there. It's a smooth, bounce-y vibe the whole way through, so enjoy!