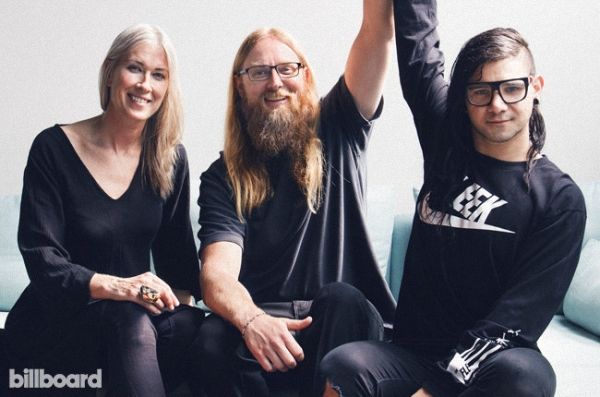 Each year the music industry is meticulously organized, analyzed, and ranked on its various features by numbers publications. DJ Mag notoriously has it's top 100 clubs and DJs poll, Forbes has its
30 Under 30
, and Billboard has it's very own Power Player's list. Billboard recently published their newest power rankings with the Top 30 EDM Power Players, with names we know all too well, like Skrillex and Diplo, to others that some may not be as familiar with (for those not working in the field), like Patrick Moxey or Tim Smith.
James Barton comes in at #1, as the man in charge of Live Nation.  This English native put Live Nation at the top of the food chain when it comes to festivals, tours, and concerts. One of Live Nation's fastest expanding branches is EDM and Barton said his favorite music festival is EDC Las Vegas, coming up next weekend. Thomas Wesley Pentz (Diplo) takes 2nd as a producer, DJ, and owner of Mad Decent. This is no surprise as he commonly produces with notable superstars including Madonna, Justin Bieber, and Skrillex, as well as growing new acts like Zeds Dead and Yellow Claw. Even producing two of the top tracks of 2015, 'Lean On' as Major Laser, and "Where are Ü Now" as Jack Ü.
Pasquale Rotella ranks 3rd, as the owner of Insomniac and producer of Electric Daisy Carnival (Live Nation owns 50% of Insomniac, purchased at $50 million). Sonny Moore (Skrillex), a prolific producer, headlining DJ, and owner of the OWSLA imprint. Billboard reported Skrillex as playing 200 shows a year.
As for the next 26, you can find them at the Billboard website or below:
5. PAUL MORRIS (43)
6. CALVIN HARRIS, (31) // MARK GILLESPIE (34) // DEAN WILSON (45)
7. RITTY VAN STRAALEN (41)
8. JOEL ZIMMERMAN (36)
9. GARY RICHARDS (41)
10.  PATRICK MOXEY (49)
11.  SCOOTER BRAUN (33)
12. KASKADE (44)
13. DAVID GUETTA (47)
14. ASH POURNOURI (32)
15. KATHRYN FRAZIER (45)
16. DEADMAU5 (34)
17. NEIL MOFFITT (48)
18. PETE TONG (54)
19. TIESTO (46)
20. MARTIN GARRIX (19)
21.  GERONIMO (48)
22. TIM SMITH (40)
23. NEIL JACOBSON (38)
24. STEVE AOKI (37)
25.  DISCLOSURE / HOWARD (21) and GUY LAWRENCE (24)
26. AMY THOMSON (40)
27. DJ SNAKE (28)
28. ZEDD (25)
29. STEVE ANGELLO (32)
30. A-TRAK (33)
Source: Billboard