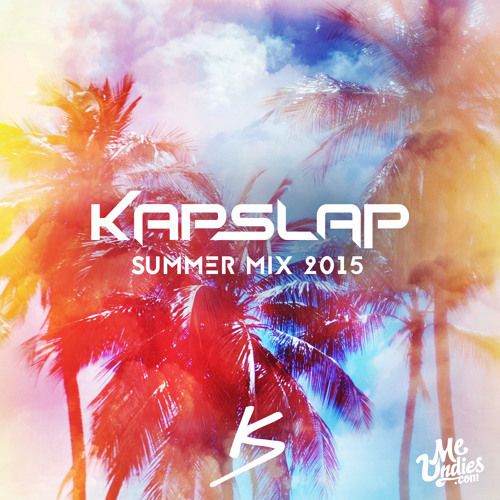 Kap Slap – Summer Mix 2015
Kap Slap is one of those remixer-to-headliner stories that you can't help but be inspired by. And not "headliner at your friend's bar," either. Kap Slap's one of the fast rising stars in the progressive & electro house universe. We've been keeping tabs on him for years, so seeing his Spring Mix hit 2.4 million plays was exceptionally heart-warming. Instead of waiting for that to get cold, there's a new Kap Slap mix out for summer, and it sizzles.


The mix starts with some ambitious mixing & acapella work. If you bust out Journey's 'Don't Stop Believing' in a mix, you damn well better know what you're doing; Kap Slap not only does, but manages to mix it into 'Ghost Town' and a future remix of 'Finally' by Mr. Belt & Wezol. There's this amazing series of modern genre remixes of 90's dance music hits.  Hearing "This Is The Rhythm of The Night" as a future house track is wonderful, the chiplectro remix of Trap Queen is everything I didn't know I needed, and I could go on and on. There are plenty of bangers over the rest of the hour, including an acapella Rudimental mix, that sweet Steve James remix of Never Sleep Alone and some of the best euphoric & anthem vibes I've heard in years.
It's got just a hint of tropical, but the mix remains solidly a progressive scorcher. This mix may have you dancing around in your underwear and it should, because Kap Slap worked with MeUndies to bring it to you. I gotta say, I like the partnership if it brings out this kind of sound. This is strip down & dance music for summer 2015. See you in the sun!