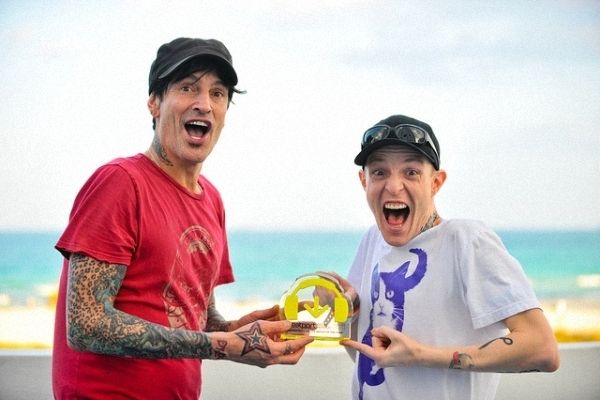 During the annual international motor rally last week,
Gumball 3000
, Deadmau5 proved that he is still adventurous as ever before. Equipped with his 2 new hyper-cars, the McLaren P1 (Ace of Spades) and the McLaren 650S (Queen of Hearts), he made his way to the desert to blow things up alongside Tommy Lee and former Mythbuster, Tory Belleci. Now, you may watch the Ace of Spades pull donuts in the desert. Deadmau5 uploaded the video on Instagram with the caption, "Awwwwwwyeah!!!!!!!"
The second and longer video shows Deadmau5, Tommy Lee, and Tory Belleci on their fireworks shopping spree. They appear to impulsively buy $400 dollars worth of explosives and head to the desert to light them up – for science, of course. After all, you're never get too old to set off some explosives in the desert. The video captures more of Deadmau5, Lee and Belleci's reactions and less of the fireworks the audience would have seen. You may view the clip below.