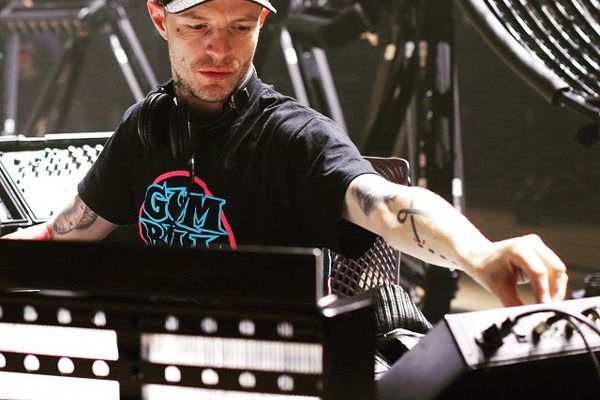 As deadmau5 prepares to embark on an epic festival tour over the next three months, he's let slip that his performances will feature a brand new stage design. The above photo was captioned on Instagram, "Some final checks and tweaks, then we pack this shit up into 3 trucks and ship this motherfucker to NYC much exit". This is all that Joel's told us about the new setup, so let's take it apart, piece-by-piece:
"Some final checks and tweaks…" The project isn't done, yet. Like most of deadmau5's past constructions, the work is ongoing and always being upgraded. "…then we pack this shit up into 3 trucks…" So it's going to take 3 trucks to haul the infrastructure around the world. We're wondering if they are boat/trucks, considering he's set to play several European events. It's worth noting that EDC's recent project to transport the Kinetic Cathedral from Las Vegas to New York required 16 trucks, and registered 400,000 pounds. A little arithmetic tells me that the deadmau5 creation would weigh-in at roughly 75,000 pounds. Finally, "…and ship this motherfucker to NYC much exite." The stage will debut at New York's Governors Ball Festival this weekend, and deadmau5 is still just making up words; 'exite' – not in the dictionary.

Needless to say, we are excited for the unveiling of the new setup. Expect deadmau5 to be taking it with him as he festival-hops around the world at 15 events over the next 3 months: Governors Ball, Bonnaroo, Hurricane Festival, Urban Art Forms Festival, Glastonbury, Fvded in the Park, Alfa Future People, Ansan Valley Rock Fest, Fuji Rock Festival, Veld Music Festival, Ilesoniq, Summer Set Festival, Leeds Festival, Reading Festival, and Southside Festival.