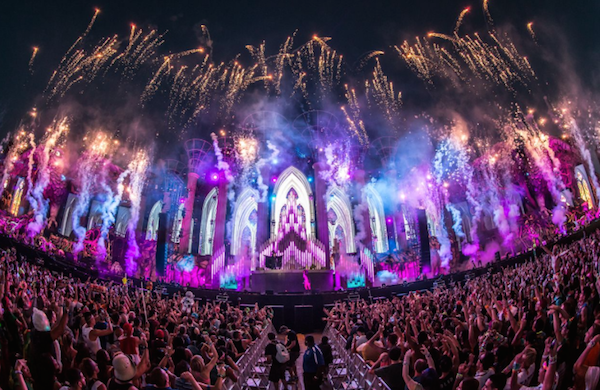 Electric Daisy Carnival Las Vegas 2015 begins in three days, and if you have already downloaded the free app (available on iOS and Android) you may now get a head start scheduling your action-packed party weekend. After all, it's all about the experience! While the schedule was released last month, set times and locations had yet to be released. That is, until today. If you do not wish to install the app- it's pretty cool and we do recommend that you do-the early-adopter hive mind at Reddit is on it, posting screenshots and making tough decisions about conflicts. Seven Lions vs. Green Velvet & Claude Von Stroke? Mark Knight vs. Kaskade? These are some tough decisions, folks. Time to get to work and start planning to make the most of your weekend under the electric sky at EDC!
Here are the screenshots courtesy of Reddit user ImAPizzaGuy:
Friday:

Saturday:

Sunday: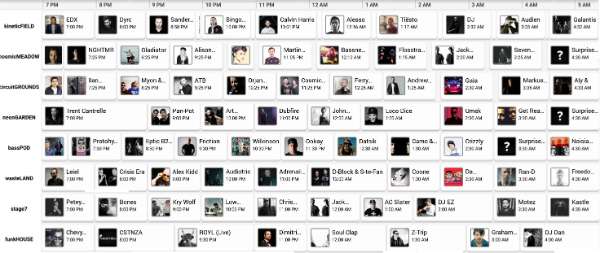 UPDATE:
Insomniac has released a cleaner image that shows the set times.