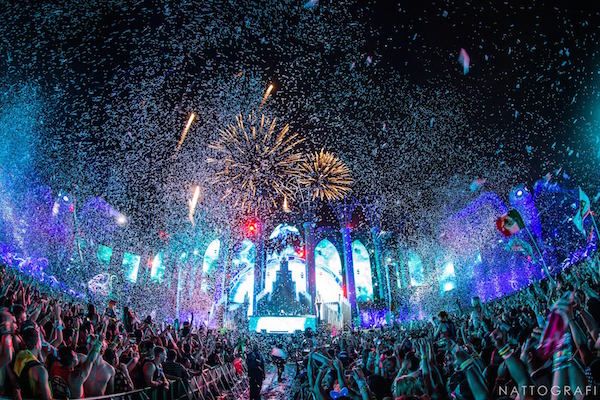 It's official: Electric Daisy Carnival Las Vegas 2015 is a day away–so close we can taste it. Hundreds of DJs are gearing up to play for hundreds of thousands of EDM fans, currently pouring into Sin City for the ultimate dance experience. Have you ever wondered exactly how many fans, though? How does that compare to 2014 and the years before that? How much money, exactly, does the crowd spend on booze, food, and hotel rooms?
Eric Brown over at Rukkus has put together an incredible infographic charting the growth of the festival since its early days in the late-nineties. Jam-packed with interesting statistics put together in an easy at-a-glance format, Brown's infographic provides all the answers to the questions you didn't even know you had. Were you aware, for example, that it would cost over three times the price of a three-day EDC pass to see as few as seven premier DJs and their supporting acts individually? How much would you spend if you wanted to hit all six of the global EDC parties? And, just how many tons of confetti is Insomniac blasting at those hundreds of thousands of electronic music fans anyway?
Check the chart below the break (or HERE) to get all of those answers and more.




Header Photo Via: Nattografi