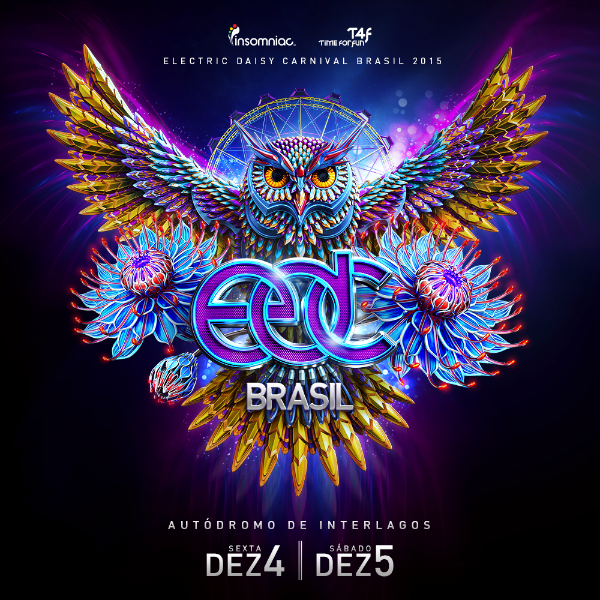 Latin America is the next frontier in electronic music and the festivals that define its sound and lifestyle. Late last year, behemoth EDM conglomerate SFX announced the expansion of its Tomorrowland franchise into Brasil. Now, following record-setting attendance at its Electric Daisy Carnival in Las Vegas, Insomniac has made it official: EDC will pack its bags and head to Brasil this December.
The Insomniac team will be joining forces with Time for Fun- Latin America's "largest live entertainment company"-to bring the wildly successful festival to Latin America for the first time. In a statement to Billboard, Insomniac's CEO Pasquale Rotella said,
"Hosting EDC in Brazil is fulfilling my longtime dream of taking the festival to the beautiful continent of South America. Insomniac and our local partners will work hard to plan a truly unique experience and I'm excited for more Headliners across the globe to join in."
Electric Daisy Carnival will take place in Brasil Friday December 4th thru Saturday December 5th. Check out the promo video below.
Source: Billboard