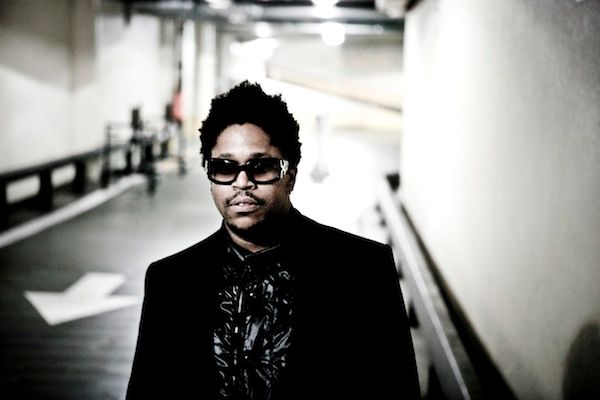 Chicago House legend, Felix da Housecat, is back with a brand new album, Narrative Of Thee Blast Illusion, which is set to be released on July 10th on New York's No Shame Records. This will be the first complete album Felix has released since his 2011 Son of Analogue album. Housecat, a two time Grammy Award winning DJ/Producer/Remixer, is back with another pensive and soulful record that may be the best collective piece of work he has done to date.
"This one took 3 years to make. For me, an album is like a high school yearbook and so it's an experience and a challenge, Felix clarifies. "I'm going to say this in the least Kanye way possible – and I love Kanye West, I'm from Chicago! – but I've come to a stage in my life where I've proved and done everything I have done as Felix from 'Fantasy Girl' to through the streets of techno – so I don't have to prove myself to the new generation. I make what I like and try not to get caught up. My intention is not to make a million from this album. It's all about moods."
Felix then continues by explaining the vibe of his album and how each song has its own identity.
"Narrative Of Thee Blast Illusion isn't a club record, it's almost a record for the(e) dawn, with songs like 'Codeine Cowboy' and the melancholic, none-more-Felix vocoder-vibe of 'Is Everything OK' reminders that melody trumps all. "It's a night thing," says Felix of the album. "It's me tapping into melodies. It has nothing to do with hands in the air, its about melody and lyrics."

The 11-track collection also features such standout tracks as dub-dripping reggae tune "The Natural" feat. Lee 'Scratch' Perry and the excellent 'Devon's Box', a cosmic pop nod to Prince ("You know 80s Prince runs through my veins!" says Felix). 'Looking 4A Reason' is about how everyone is looking for an excuse to f***, so its about people getting horny in the summertime. And 'Queer' "is not about being straight or gay. It's an attitude of when someone flips out on love, being possessive. It's about a neighbor who's obsessed with you."
I think it's about time that we stopped looking at Felix as a nuisance caused by his past Twitter shenanigans, where he bashed Berlin nightclub Berghain just a few months ago as he claimed that they hashed out racist remarks towards him when denying him entry to the nightclub, and now look forward on his new album. The album will feature brand new single 'Is Everything OK?', a collaboration on his dub-dripping reggae tune 'The Natural' with Lee 'Scratch' Perry and nine more soulful tracks ready to be heard by the masses.
You can find the dates where he will be in the US for his upcoming World Tour, his new single 'Is Everything OK?' and the tracklist to the album below. You can now pre-order the album as well here.
TRACKLIST:
1) ? Why Games
2) Lookin 4 A Reason
3) Codeine Cowboy
4) Is Everything Ok?
5) The Natural feat. Lee 'Scratch' Perry
6) Candy Talk
7) Karma's Catchin' Hell
8) Queer
9) Freaks On Time
10) Turn Off The Television
11) Devon's Box
US DATES:
Thu Jul 2: Verboten, NYC USA
Fri Jul 3: Temple, San Francisco, USA
Fri Jul 10: Sound Nightclub, Los Angeles, USA
Sat Jul 11: Mamby On The Beach, Chicago, USA