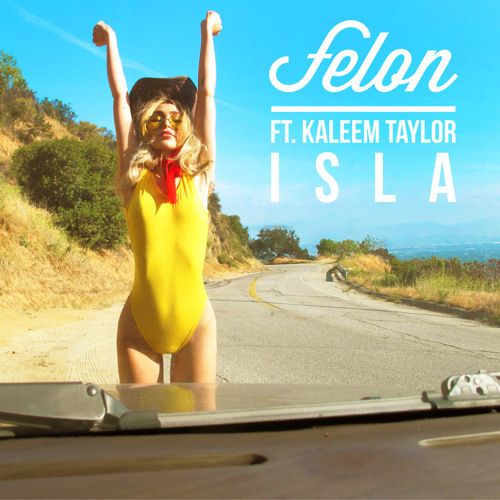 Felon – Isla feat. Kaleem Taylor (Radio Edit)
Felon's "Isla" was one of the first track's I ever played in a DJ set. Albeit, it was the Sebastian Carter remix, they both had very similar qualities. The original, which was dubbed by Danny Howard last year as a BBC Radio 1 dance anthem, had some faint semi audible strung together phrases that mirrored the summertime vibes it seemingly brought out even on some of the coldest and dreariest of nights.
Well over a year later after several other releases and remixes, "Isla" has been revisited not in the form of a remix, but rearranging and adding a sleek yet stout vocals to the mix as a radio edit; something that isn't too uncommon these days to keep a track in the lime light for just a tad bit longer. Still encompassing the soaring piano melody accompanied by the the occasional saxophone outburst, the lyrics which feature artist Kaleem Taylor, who has collabed with Tchami, Snake Hips and more, blend in oh so well with the already soulful and groovin' beat which you can snag on iTunes or stream through Spotify now.