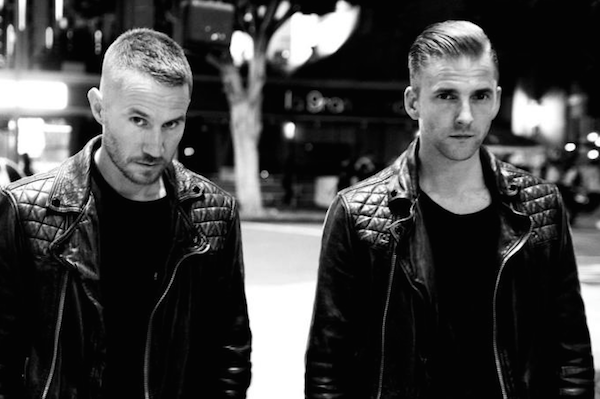 Ah, Galantis. The Swedish duo consisting of Christian Karlsson and Linus Eklöw never fail to leave us breathless for long. Whether it be their latest single, a remix of an original, or the highly anticipated release of their debut album, Pharmacy, the pair have undoubtedly dominated the electronic dance music community since their formation in 2013. The release of Pharmacy is a mere five days away. The album will become available Monday June 8th and will be released via Big Beat/Atlantic. In order to build up the premiere of Pharmacy, Galantis has partnered with Interlude to present awaited listeners with a unique way to preview their album.
The interactive video documents the eminent and mischievous Seafox stealing the duos briefcase. The briefcase withholds all the files to Pharmacy in their entirety. The viewer has a total of 10 minutes to maneuver amongst the 13-track track list in order to preview one song before the briefcase containing the files decimates, brining the stream to a rapid halt. The clock resets each day and allows for listeners to preview another song in plentitude. The alluring design is just as unique as Galantis' fascinating production which flawlessly splices the elements of electronica and pop.
Check out the preview video Galantis put together below. Galantis' debut album, Pharmacy, is scheduled for release this coming Monday June 8th. You may pre-order the album here.