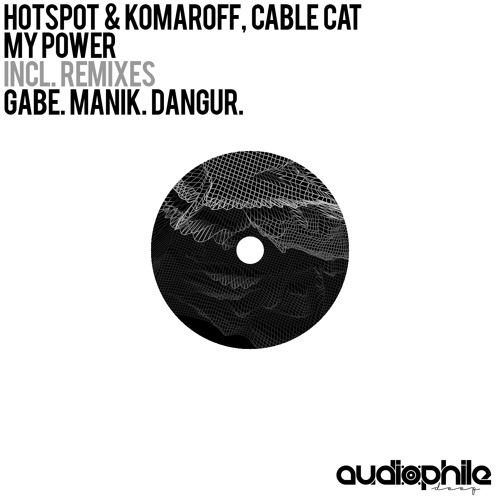 Hotspot & Komaroff, Cable Cat – My Power (Original + Remixes)
Supported by the BBC, Steve Lawler, My Digital Enemy, Claptone, Erol Alken, Shiba San, Tensnake, Friend Within, Wehbba, Amine Edge & Dance and Diplo, this could be the most high profile release Audiophile Deep has had to date. The original by Hotspot & Komaroff and Cable Cat, features a rolling bassline melody and some eerie sampled vocals that produce a varied build up that just sneaks up on the listener.
Accompanying the original of "My Power" are three remixes; all of the darker side but each one a different variant from the last. The MANIK Likes Techno Remix establishes a deeper tone right off the bat, minimal and sleek in design with the Diplo supported Brazilian superhero Gabe remix is centralized around a heavy, more booming tech groove. The up and comers Dangur bring a nice, happy medium between to aforementioned tracks above; almost making it a Goldie Locks scenario.
As the momentum continues to grow for the crew over at Audiophile Records, they are boasting five acts that are playing this years edition of EDC Las Vegas: Aaron Jackson, Hotfire, Ghost Channels, Eelrack and Medicinne so find them on the schedule and scout out a few performances.