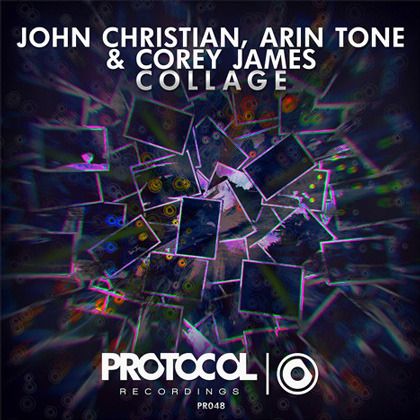 John Christian, Arin Tone & Corey James – Collage
When Nicky Romero rocked Ultra's mainstage in March, one of the most powerful new tracks in his arsenal was 'Collage', which is a collaborative effort by 3 relatively unfamiliar names. After the premier at Ultra, the track rapidly rose through the buzzcharts and had fans clamoring for info on its release. Today Collage is finally being released on Nicky's Protocol Recordings. While John Christian has been featured in releases on Protocol and other labels in the past, Arin Tone and Corey James are relative newcomers to Protocol.
The trio comes together for an impressive progressive track that combines sky piercing synths, pounding percussion, and a great melody too. This is a great example that progressive house continues to innovate and impress in spite of those who doubt it. Check out the preview below and pick up your copy from Beatport now.