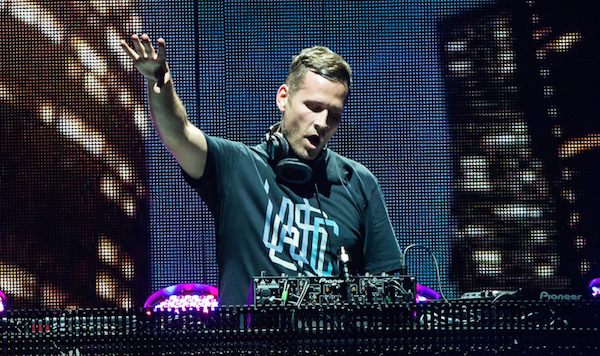 It's safe to say that by now, most (if not all) of us have heard Kaskade's remix of Jack Ü and Justin Bieber's, 'Where Are Ü Now'. While Kaskade was taking part in EDC Las Vegas festivities at XS Nightclub Saturday June 20th, he was joined by none other than Justin Bieber. The 21-year old pop star joined the grammy nominated dj and producer on stage at XS to perform Kaskade's remix of, 'Where Are Ü Now'.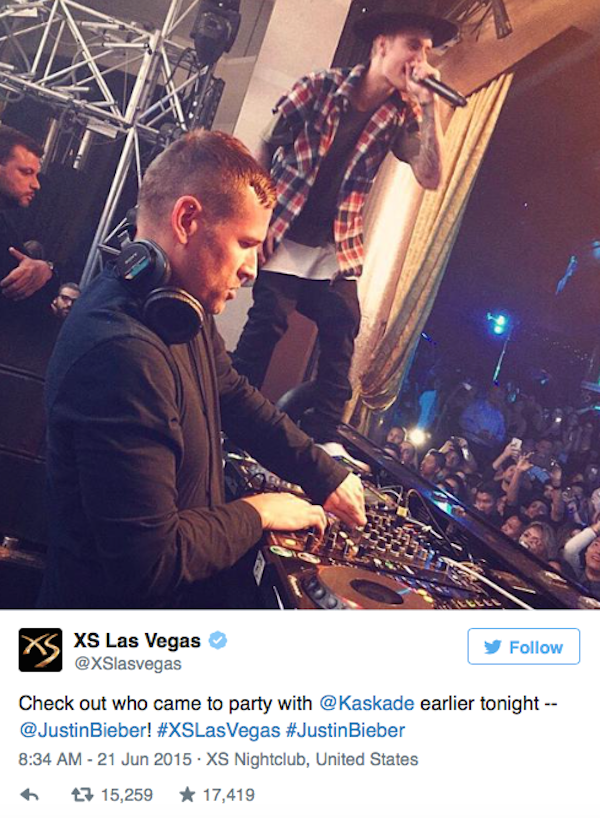 Just last week, Kaskade guarded his decision to remix the pop star's latest track. As you can depict from the images below, he did it in true Kaskade fashion: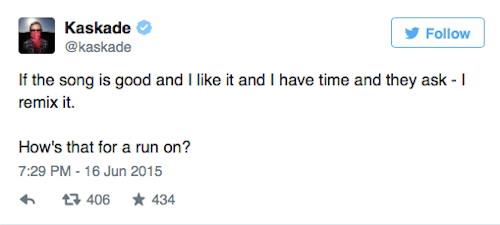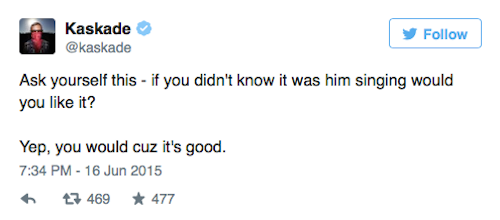 Though we all have our own opinions of Justin Bieber, one thing is for certain: anything Kaskade touches is gold, including his 'Where Are Ü Now' remix. Check out the video of Kaskade performing with Justin Bieber at XS Nightclub in Las Vegas last Saturday below.