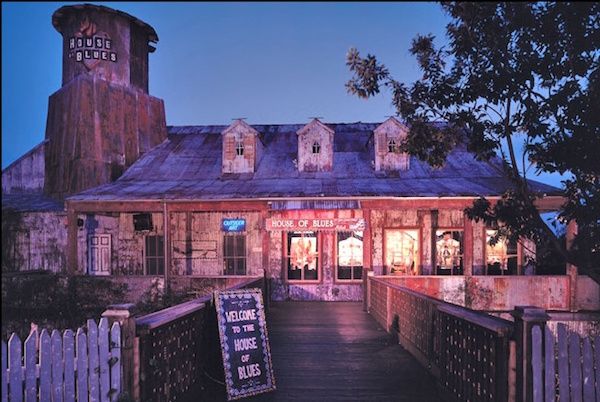 LA's Sunset Boulevard stretch in West Hollywood, which has become internationally notorious for its bustling nightlife and prime location, has adopted a much different vibe recently, as it has been experiencing a record number of new real-estate and hotel property projects from developers and investors over the past few years. This new, dramatic shift in the Sunset Strip's personality is threatening to transform this once highly cultured and uniquely beloved location, situated in the heart of Los Angeles, into a cash cow for building developers, and is thus jeopardizing notable Sunset Strip landmarks as a devastating repercussion. One of the historical landmarks at the unfortunate receiving end of Sunset's corporate facelift is none other than West Hollywood's 20-year-old House of Blues, as construction for a new massive hotel complex marks the death of the legendary music venue.
News first began surfacing last summer of a new mixed-use hotel and residential complex development project, called the Sunset Time, on the House of Blues' property, a project that was initially said to start later this year. However, the date has been shifted forward as of late, as HoB operations will begin shutting down in early August instead, with employee layoffs starting at the end of this month. The Sunset Time project consists of demolishing the House of Blues in order to make way for a 76-foot-tall Sunset Hotel and Residences, the 63-foot-tall Olive Hotel and Residences, and the 35-foot tall De Longpre Residences. All told, there will be 149 hotel rooms, 40 residential condos, five affordable housing units, a 6,000 square foot digital billboards and up to 35,000 square feet of commercial/retail space, plus a nightclub.
Although this drastic change will result in a massive and undeserved blow to West Hollywood's rich cultural history, as it waves farewell to its priceless tin roofed venue, the House of Blues is looking for a new, more permanent, space somewhere in Los Angeles, and expect a smooth transition upon acquiring it. Despite this promising news for the brand's future, the complete disregard and insensitivity for the sanctity of Los Angeles's rich history that took priceless amounts of time, creativity, and musical talent to accrue in exchange for mere monetary gain is unfathomable and highly distasteful on the parts of the project's real-estate developers. We can only hope that, despite these unfavorable changes, that the House of Blues continues to infuse and imprint the Los Angeles area with its rich and irreplaceable musical presence at their new location.
Check out the details and design photographs for West Hollywood's new Sunset Time project here.