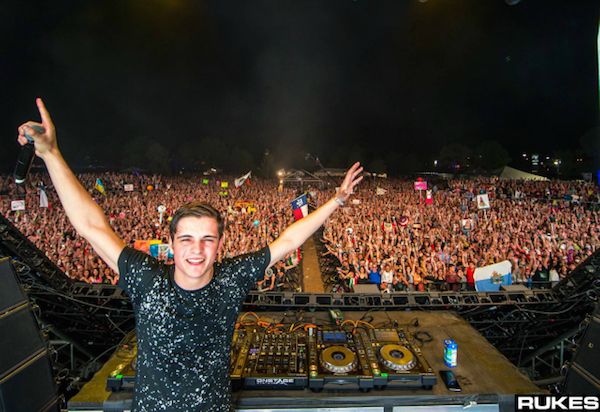 Having just worked with Ed Sheeran on 'Rewind, Repeat It', Martin Garrix is no stranger to collaborations with a-list vocalists (and DJ's). However there's one songstress that Garrix has named as his dream collaboration: Lana Del Rey. While the 29 year old singers voice was ubiquitous in electronic dance music for quite some time due to Cedric Gervais' Grammy Award winning remix of her 'Summertime Sadness', she has yet to create an EDM track of her own. Garrix expressed his desire to work with her to BANG Showbiz, but is unsure if she would make the leap into the genre:
"I hope so, but I'm not sure if she's down to do an electronic record. Her voice is amazing, and really one of the voices I would really like to work with."
He also went on to explain that he was also unsure that a collaboration with Sheeran would happen, to to their vastly different styles of music, but remarked to Vodafone that this was actually a benefit: "It was super cool to work with him because he comes from such a different genre. It was cool to find, like, a point in the middle to combine both of our sounds, so people could still know that it's a collab. It's not a Martin Garrix record with Ed Sheeran vocals on it or an Ed Sheeran song – you can hear both of our influences." If Garrix's work with Sheeran is any indication, a Lana Del Rey track should be the stuff dreams are made of, especially given the magic her voice has already worked over EDM.