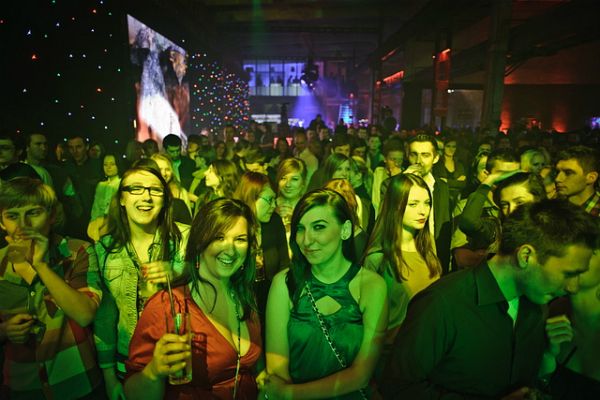 A new industry report on the state of UK nightlife is out and it confirms the importance of Britain's "night-time economy" to the nation's economy as a whole. The report, which covers restaurants, bars, and nightclubs, values the scene at £66 (approximately 103 billion USD), or 6% of Britain's gross domestic product.
Produced by the Night Time Industries Association (NTIA), a lobbying group formed earlier this year and consisting of "independent bar, nightclub and restaurant owners, pubs, festival and live music event operators as well as music managers and other supporters of the benefits of the Night Time Industry from the world of business, culture, media and politics," the report aims to shoot down negative stereotypes associated with the nightlife industry as the London Underground sets to launch 24 hour transportation service on weekends.

Citing increased revenue, dropping crime rates, cultural diversity, and a strong workforce, the NTIA's chairman Alan D. Miller makes a strong case for the nation's embattled nightlife industry, which has seen multiple closures and government-mandated (and very expensive) increases in security in recent years.
"With 34.8 million visitors in 2014 contributing to the £66 billion overall spend across the country, the night time industries contribute a significant amount to our GDP. Lighting up our high streets, employing eight per cent of our workforce–a large proportion of who are young–paying business rates and as active stakeholders in our communities locally, our industry simply makes Britain better.

The great news also is that while we have more interesting, professional, safe and robust entrepreneurial night time businesses and sectors that benefit immediately from it, we have seen crime significantly decrease over the past ten yeasts, as well as drinking levels generally. With music playing such an important role in generating investment and revenue for cities–as well as intertwining with the worlds of fashion, art, design, technology, architecture and advertising–we are confident that we can continue to innovate and improve our cities up and down the country."
According to The Economist, data on nightlife and related industries is "patchy" for a multitude of reasons, including a cash-dominant environment, private ownership, and the short lifespan many venues suffer. Seeing some positive hard numbers must be a relief to nightclub and bar owners everywhere.