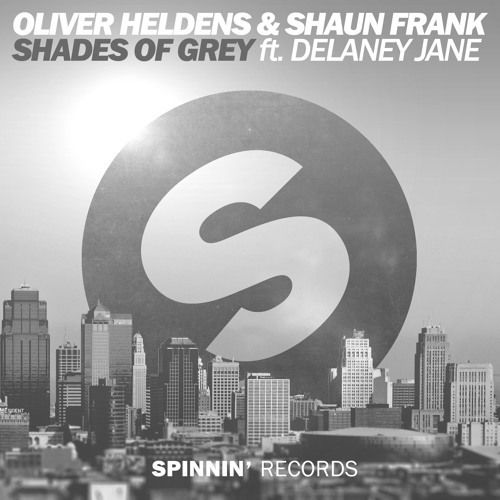 Oliver Heldens & Shaun Frank – Shades of Grey ft. Delaney Jane
Oliver Heldens is coming off of some great success from his latest single, 'Bunnydance', which had one very interesting but funny music video for the future house gem. He has done some amazing collaborations with the likes of Sander van Doorn, Zeds Dead, and Mr. Belt & Wezol, but now has decided to collaborate with Toronto based DJ/Producer, Shaun Frank. Frank is coming off of some success as well with his release on Steve Angello's SIZE Records of his house banger 'Time' and a collaboration with fellow Toronto DJs Vanrip on their track 'All About'. These two have been making some noise lately and there newest track 'Shades of Grey' is of no exception.
The meshing of both artists' sounds are evident in this collaboration. You get the 'back-to-the-basics' house vibes from Shaun Frank, with Oliver's signature future bass sound. They found the perfect vocalist, Delaney Jane, who you may have recognized on another Spinnin' hit, 'This Could Be Love'. Her soft vocals works brilliantly with the instrumental to make a refreshing and groovy summer ready jam. 'Shades of Grey' officially comes out June 22nd on Spinnin Records but you can have a listen of the track below.