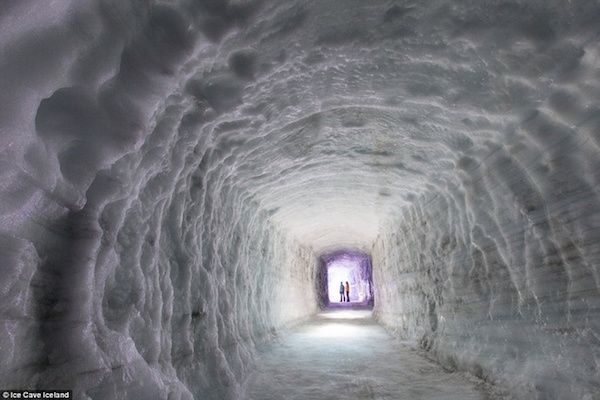 Thanks to Iceland's close proximity to the North Pole, the sun during summer solstice weekend never sets, resulting in 72 hours of perpetual daylight. And leave it up to a group of ingenuously crafty promoters to cease this unique opportunity to throw an epic 3 day rave: Iceland's Secret Solstice festival. This annual festival will take place from June 19th to the 21st in the stunning natural scenery of Hot Spring Valley, near Iceland's capital Reykjavík, and will boast some of the best and most unique acts in alternative, electronic, hip-hop, pop, soul-funk, reggae and rock music, including Wu Tang Clan, The Wailers, Flight Facilities, Foreign Beggars, Skream, Totally Enormous Extinct Dinosaurs and Nightmares On Wax.
What makes this year's installment of the festival especially spectacular is that it will offer, for the first time, a special off-site event opportunity: the world's first "Ice-rave", which will take place inside of an Icelandic glacial cave system. For an extra AUD $290, on top of the initial AUD $192 payment for the three-day festival, 70 of Secret Solstice's ticket holders will be taken away from the festival site at midnight on June 20th and transferred into a former-NASA ice explorer vehicles, where they will then be taken into Europe's second-largest glacier, Langjökull. These festival goers will first be taken on a tour of the ice cave system and then to a glacial bar, where TEED and Artwork play tunes until 7am inside the ice caverns.
Tickets to Secret Solstice festival are available for purchase here, and you can get tickets to the once-in-a-lifetime Ice-rave here and check out some stunning pictures of the Ice-rave's location below.