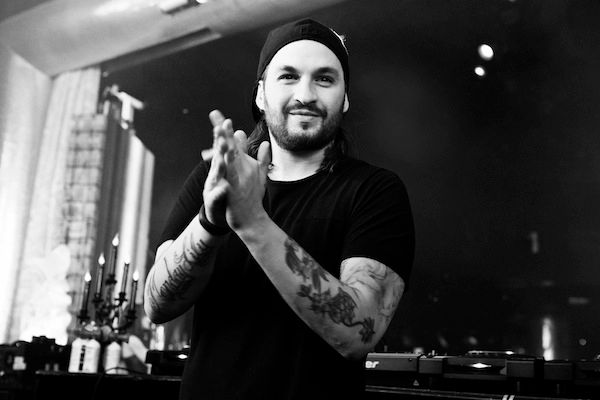 It's no secret that Steve Angello is one of the most talented producers on the planet, but something that we didn't know until today is that he also might be one of the kindest human beings on the planet. Just a couple hours ago, Instagram user @rydri commented on one of the superstar's photos asking if he would check out the 'Go Fund Me' page that he had created for his daughter. According to the page, Allie was:
…diagnosed with the liver disease Biliary Atresia. If left untreated, children with this disease do not typically make it past 2-3 years old… Allie's liver is still not functioning properly and her condition will worsen with time. Her only chance at survival is liver transplantation. Kaiser has transferred Allie to Children's Hospital LA. They have evaluated her and she is currently being placed on the liver transplant list.
Steve Angello, who has two young girls of his own, replied to the comment and did more than just visit the page. The former Swedish House Mafia member made a donation of $5,000. Check out the interaction between the users below and if you're interested in helping out Allie and her family, click here.