This is the week you've been impatiently waiting for the entire year. EDC Las Vegas 2015 is here and for three days, nothing in the world matters other than having the most incredible time of your life with your closest friends. Actually, the only thing there is to stress about is what you're going to wear to the festival. This is Ray P, editor at TheShoeGame.com and I'm here to make your style choices a lot easier, at least from a footwear perspective. I've narrowed down the best sneakers you should wear to EDC Las Vegas 2015 from a few different angles – style, comfortability, and uniqueness. After you browse the list shoot us a tweet @EDMTunes & @RayP_Photos as let us know what you're wearing to EDC.

Nike Roshe One
When it comes to EDC Vegas the two most important things to make a priority is hydration and making sure your feet are comfortable, trust me. The Nike Roshe One comes in a whole bunch of colors and they make you feel like you're wearing pillows on your feet. Knowing you spent a lot of money on your EDC tickets, I would recommend Roshes because they're very cost effective at $75. These are also machine washable. Grab a pair from virtually any sneaker shop in Las Vegas like CRSVR or 12AMRun.
Disclaimer: Shuffling in Roshes sucks because of the thick sole.

Nike Air Huarache
If you're the type who wants a crazy pair of sneakers to wear to the festival, but still want to be cozy… this is it! I would go with the "Hot Lava" color way (pictured above) because they're on fire! It'll definitely help your friends find you with ease no matter what time of day or night it is. You can find these at Niketown in Caesars Palace or check out 12AMRun shop at the Linq hotel plaza.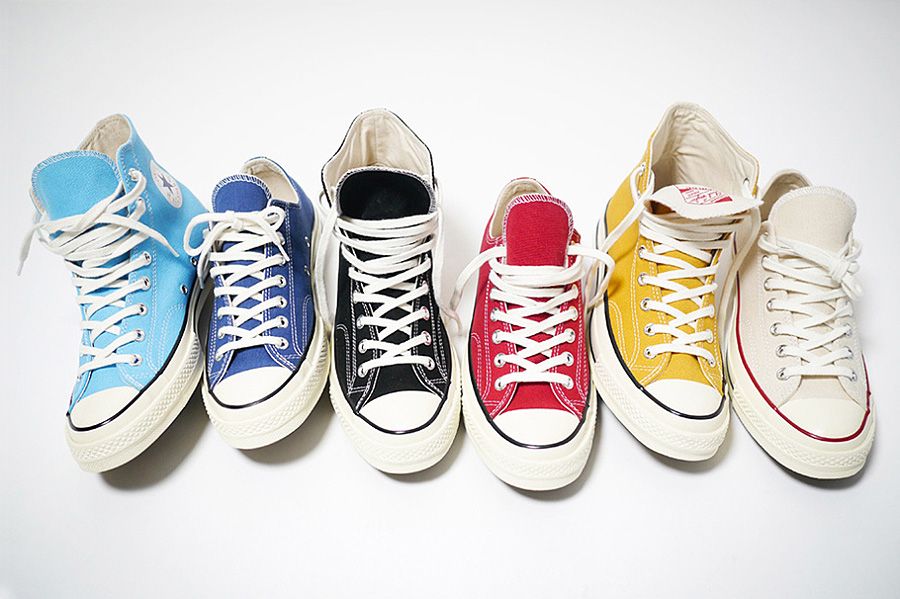 Converse Chuck Taylor 1970
The Shuffler's special! I know what you're thinking… "I have Chucks, I'm definitely wearing Chucks." Hold on now, check this out – invest in some 1970's Chuck Taylors you'll thank me forever. Converse added an extra cushy insole on this model so they're even comfier than the original Chucks we have in our closets. You'll be shuffling three days straight with no worries. 1970's Chuck Taylors are available at most sneaker stores on the Vegas Strip. Check Fashion Show Mall.
 Vans Slip-Ons
Another festival classic right here. Vans Slip-Ons are great because you can customize them any which way you want to. For the artistically inclined Raver, the canvas uppers hold sharpie and paint really well. Available at most sneaker shops in Las Vegas. Fashion Show Mall or Planet Hollywood Miracle Mile Shops will be your best bet.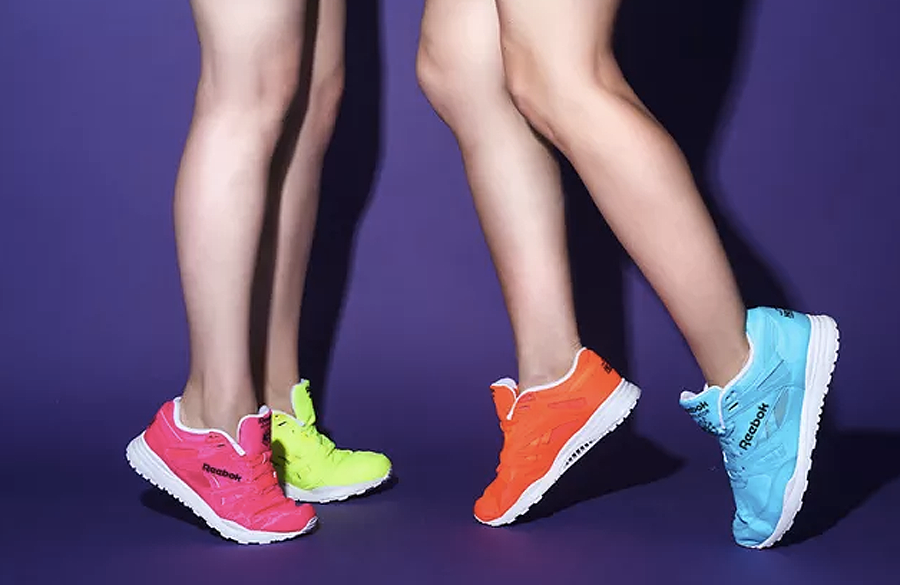 Reebok Ventilator "Highlighter Pack"
Grab your BFF and head down to Fashion Show Mall to pick up different colors of the Reebok Ventilators "Highlighter" so you can mix and match. Super fun idea if you want your outfit to stand out at EDC. They're available in the four colors you see above. These kicks are even brighter in person and are individually priced at $75.
Nike Flyknit Racer
This is a staff favorite over at 
TheShoeGame.com
 office. The entire upper of the shoe is made out of yarn so it feels like you're just wearing thin socks. Flyknit Racers are extremely lightweight and comfortable. They're a bit on the pricey side at $150, but after three days of dirt just toss them in the washer machine and you have some dope kicks to wear for the rest of the year. You can find the Nike Flyknit Racer at Niketown at Caesars Forum Shops.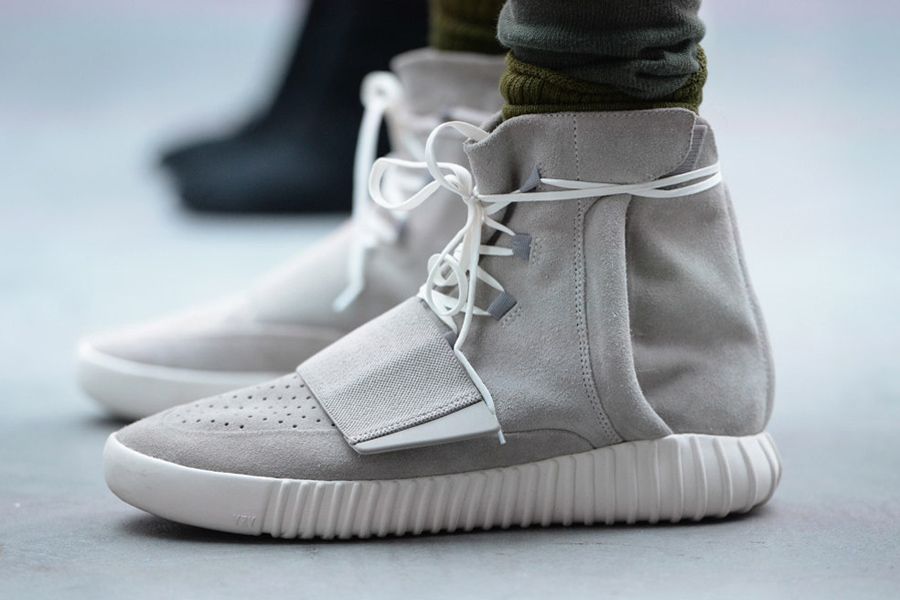 Adidas Yeezy 750 Boost
If you're the fashion forward type of person who's paying for bottle service and VIP wristbands, the Yeezy Boost will make a statement like no other. No, you can't find this sneaker in adidas stores. You'll have to stop by RIF Los Angeles and pay close to $3,000 to get your hands on a pair. It ain't trickin' if you got it!
This guest article was done by our friends over at TheShoeGame.com