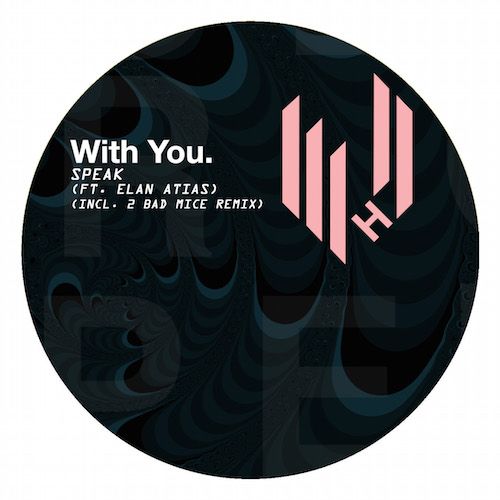 With You. – Speak (2 Bad Mice Remix)
While many artists prefer to focus on their solo careers, and only collaborate with others when necessary, this singular method of thinking is starting to become outdated. Many artists, both old and new, have begun to look towards each other for help, and oftentimes team up to form a new duo or group with the hopes of using that to catapult their careers into superstardom. Many emerging artists have taken to collectives like Moving Castle and WEDIDIT to increase their exposure, while notable artists, like Skrillex and Diplo, have successfully used groups, like Jack Ü, to bolster their individual careers. With You. is a brand new project that takes the idea of collaboration one step further, as it brings together a group of DJs, musicians, producers, and tastemakers with over twenty years of experience together. Now, the talented group is making their Hypercolour debut with their Speak EP, which features three beautifully crafted house tracks and a remix by 2 Bad Mice.
The name track of the EP, 'Speak', featuring vocals by Elan Atias, offers a unique Jamaican vibe, as the group of talented musicians fuse traditional house elements with earth-shaking bass to create a masterful effort. With You. has tabbed the legendary UK breakbeat group, 2 Bad Mice, for the official remix of 'Speak', and on the remix, 2 Bad Mice infuse the track with their signature jungle flavor, speeding up the tempo over a bass-heavy breakdown that gives the track an England warehouse personality.