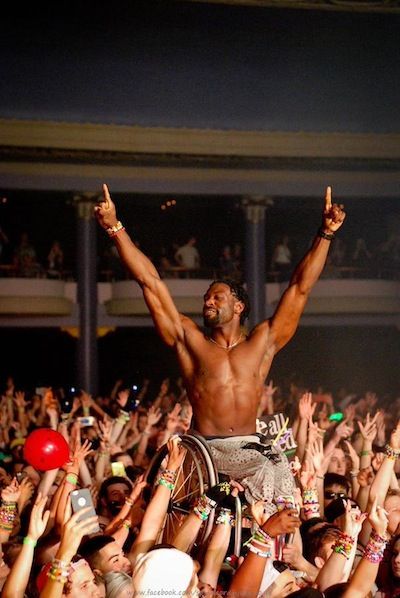 The loving, caring and accepting family that makes up the electronic music fan base really knows no bounds. Rewind to a couple of months ago. During one of Above & Beyond's shows in Milwaukee, a heartwarming and uplifting story was brought to the world's attention. Becoming a large enough heart-tugger that the press even became involved, it was revealed that the fan on the receiving end was Matt Scott and even the electronic trio themselves felt that it was worth sharing.
Scott, born with the common birth defect spina bifida, grew up in Detroit and did not allow his disability to prevent him from living his life. The now 30-year old has embraced his fate, leading his wheelchair basketball professional teams to multiple national championships and giving him the chance to play on the USA team for the Paralympic Games in Greece, China and England. In 2007, Matt was even featured in a Nike national TV commercial.
Back to the Milwaukee show. While Matt was in attendance, a group of guys welcome him into their clan, wanting to bring him up to the front. Eventually, making it as close as they could, lifted him, wheelchair and all, for the whole crowd to see with a thunderous roar of approval.
This is not the only uplifting event that has occurred at an Above & Beyond show over the last few months. Last weekend at Global Dance Festival at Red Rocks, Above & Beyond gave a shout out to local promoter and DJ Denny Digger, who sadly passed away the Monday before their show.