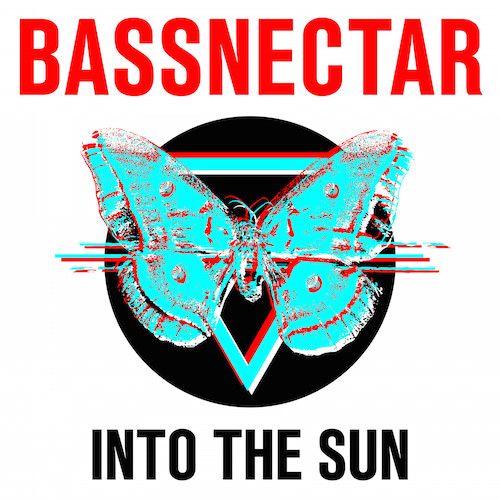 Global bass sensation and deliberate mainstream reject, Bassnectar, has managed to cultivate not only wide success and recognition for his musical creativity within the electronic sphere, but a loyal following of "Bass Heads" to go along with it; two noteworthy facets of his career that seem to be spreading like wildfire recently. After first dipping his creative pen into the music world's ink in the 90s, then becoming one of Burning Man's most head-turning acts (as he was known to DJ up to 7 sets a night at the iconic burner gathering under the alias "DJ Lorin"), Bassnectar has since climbed his way to the top of the electronic music spotlight. With a slew of global festival appearances, performances at Madison Square Garden and Red Rocks Amphitheater, annual headlining tours and a staggering 11 albums under his belt, it's undeniable that the Bass Head pacemaker has earned his spot at the top.
The rock and metal/ambient inspired electronic artist who surfaced into the scene from humble, underground beginnings just unleash his newest musical feat, Into the Sun, through his Amorphous Music label; a 16-track project that had promised to deliver his fans a diverse journey of "sparkling melodic downtempo" tracks, "shimmering hype music," "mutated indie rock re-cuts," "renegade trap house" and "blistering bass music explosions." But, while Bassnectar's newest release does seem to explore these levels of his creative progress, as it showcase new originals, reworks of old Nectar classics and collaborations, Into the Sun left much to be desired. Namely, a taste of his old, sophisticated production personality and depth of creative finesse.
While tracks like "Chasing Heaven," "Into The Sun," "Science Fiction" and "Sommarfågel (Bassnectar Remix)" seem to showcase Bassnectar's highly established, thoughtfully transcendent side; and others like "Generate," "Speakerbox ft. Lafa Taylor" and "Sideways ft. Zion I" display his equally popular, filthier, party-starter personality to a similar effect, they only portray these facets of the producer's musical personality on a superficial level. 
Let me explain…
Bassnectar's Into the Sun displays obviously commendable efforts to put forth a project that explores a rich and interesting sounding multitude of tracks under a single body of work. In fact, the producer excels in incorporating and executing an array of different vibes, tempos, and diverse musical expressions in this aspect; as Into the Sun's far-reaching nature and technical prowess cannot be ignored. Therein lies an issue, however, in the overall lack of depth of execution, and seeming lack of drive forward towards musical self-progression.
Into the Sun appears to speak of a shallower recycling of Bassnectar's quintessential sounds; a less-than-effortful reconstruction, repurposing and cheapening of the old Bassnectar that some of his fans have grown to know and love. This harsh (and perhaps unwarranted) interpretation of Bassnectar's newest musical project is solely coming from a place of tough love for the widely acclaimed electronic artist, from an individual who fully acknowledges and admits to his apparent and extreme capabilities for insane musical innovation and creativity. Due to this evaluation, it's easy to predict that many electronic fans may not pick up on the intricacies and subtle notions encased behind these complaints. And I also predict that many among Bassnectar's legion of highly committed and indebted fan will gladly disagree with and push back against this evaluation of Into the Sun, so we'll let you be the judge.
Stream the entirely of Bassnectar's latest album release Into the Sun (above) and purchase it here!