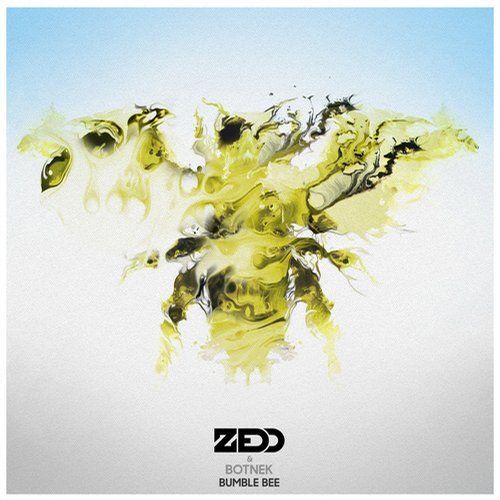 The electronic music of 2012 was in a very different landscape than we see today. For example, as a fan who only discovered the music of Zedd through his album, True Colors, it might be shocking to listen to the tracks that launched his career. "Complextro," as it is known, has since waned in popularity and many of its most prominent artists sound have shifted their sound, but that doesn't mean it ceased to exist. In fact, there was one track on True Colors that perfectly embodied the high intensity and fast pace of complextro and it was the collaboration with electro-duo Botnek known as 'Bumble Bee'.
Botnek has continued to release hard hitting electro and have become the standard-bearers for the subgenre in a way. Bumble Bee's extended mix is finally being released after being teased on festival stages for over a year. We asked Gordon & Eric of Botnek about the origin of the track, which many consider one of the best tracks off the album.
"Zedd approached us after hearing our edit of everyone's favourite song "Animals".  We had to wrap our heads around what magic was in that edit that he loved, and came up with the drop you hear now in "Bumble Bee".  He immediately wrote back saying he loved it and only hours later had written and sent over the progression thats still there in the track.  I remember listening to it on my phone and being immediately down with it.  So the idea was completely finished in one day really!

 

From there he suggested we get together in his studio in LA to start working on the arrangement and mix.  Over the next few months we had several sessions with Zedd, and the song took a lot of detours in direction, but what ended up on the album is essentially what we started with well over a year ago.  When it was done we didn't realize it was going to be the only track on the album that hinted at Zedd's older club sound, but we were honoured to be one of the only other producers to ever work with him!"
The guys were so excited to finally release Bumble Bee that they put together a mix in celebration.
"Botnek

started with us both being huge fans of what was deemed "Fidget" in 2009, or "Electro" in 2010, we just love high energy electronic music that's clever and has a unique sound!  This mix features a new generation of young producers doing dope shit, like French Kiddiz, Senor Roar & Jagga.  But also older tracks like the Boy 8-bit remix of "What" or Jay Robinson and Supabeatz "Rasp", both which still sound fresh to us 6 years later! The  tracks we like are aggressive, fun, high energy, and have something fresh."
If you love high energy dance music and pulse pounding beats then check out the Bumble Bee Mix above and pick up your copy of Bumble Bee
here
.