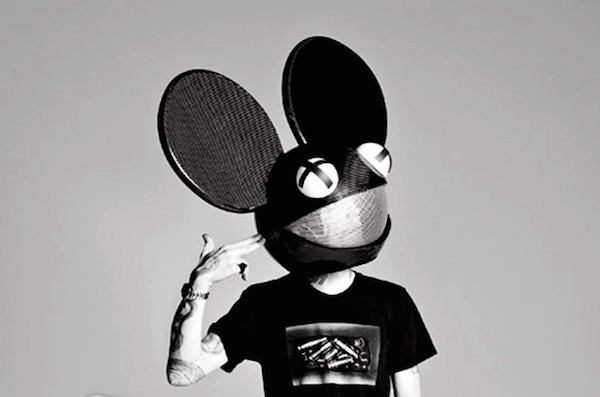 It has only been a few weeks since Deadmau5 and Disney put their legal debacle to bed, and Joel Zimmerman has already found himself immersed in yet another potential copyright infringement altercation. The dance music superstar and troll sensation denounced Parisian producer, Zimmer, yesterday following the release of his debut EP, Coming Of Age. The EP was released on July 10th, and included the track 'Heartbreak Reputation', which featured the vocals of Polonia. After lending an ear to 'Heartbreak Reputation', it would appear that names are not the only thing these two artists share commonalities in.
Zimmer's 'Heartbreak Reputation' sounds eerily similar to Deadmau5 and Kaskade's 2008 hit collaboration, 'I Remember'. Now, this may be just one writers opinion, but nonetheless, if you plan on pulling inspiration from, ripping off, or however you may refer to it, it's best that it not be one of the most reputable songs to-date. Especially when that entails taking on Deadmau5 and his ever-ready, b*llsh*t calling tweets. As you may derive from the images below, Joel did not take the issue lightly.
What fucking balls. https://t.co/wdkn698XLe. Get the fuck out of here.

— deadmau5 (@deadmau5) July 13, 2015
Deadmau5 didn't send warm congratulations Zimmer's way upon 'Heartbreak Reputation's 100,000th play either, calling him a "thief":
Yeah, because you're a fuckin theif. Grats. https://t.co/VoTaeZ8kcO — deadmau5 (@deadmau5) July 13, 2015
Zimmer has yet to respond to comments of any nature. Do you hear the resemblance? Check out Zimmer's 'Heartbreak Reputation' and Deadmau5 and Kaskade's 'I Remember' below to compare.