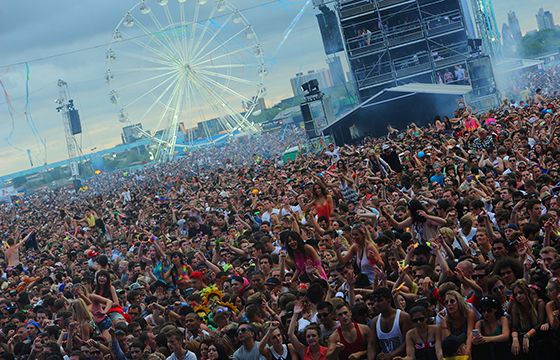 One of the biggest festival producers in the world, Insomniac, held their third annual Electric Daisy Carnival UK edition over the weekend at Milton Keynes National Bowl. While the event surely pleased many festival goers, the event suffered two major unfortunate criminal incidents.
First, a 17-year old female attendee, Lauren Plunkett, has gone missing. The reportedly white, slim girl with shoulder length hair, was last seen in the vicinity of The National Bowl outside the Xscape building around 1AM on July 11th, wearing blue jeans and a black hoodie.
"If anyone has any information about Lauren's whereabouts, recognises her description, or believes they may have seen Lauren then please call police immediately on 101. If you don't want to speak directly to the police you can contact the independent charity Crimestoppers anonymously on 0800 555 111 or online at the Crime Stoppers' website. No personal details are taken, information is not traced or recorded and you will not go to court." – Police Report
Secondly, two men were assaulted and STABBED during the event and police believe they may be linked as the offender was described in similar ways and the incidents happened in close proximity.
"The first incident happened at around 3:30pm, when a 21-year-old man was stabbed. The incident took place on the embankment by gate six of the venue, when the victim was laying down on the grass. He was approached from behind by the offender, who then committed the offence. The victim was admitted to Milton Keynes Hospital and has since been discharged.

The second incident took place around 6pm, when a 27-year-old man sustained puncture wounds to his stomach following an altercation. The incident happened near the bar on the audience's left side of the venue when facing the stage. The altercation took place here. The victim in this incident has also been discharged from MK Hospital after receiving treatment for his wounds." – Citiblog
Criminal issues are not out of the ordinary at at music festivals, however the violent incidents do seem abnormal at EDM events where peacefulness and friendliness are the standard vibe. As UKF states: "It's every festival lover's worst nightmare and goes against everything that events like these are trying to achieve."
Safety should be a top priority and hopefully no more issues such as these pop up in future events.