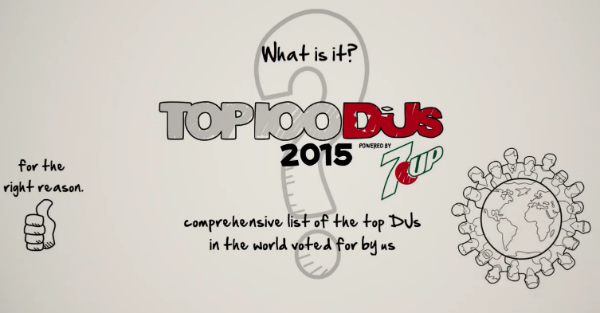 The annual DJ Mag Top 100 DJ list is one of the most controversial publications in the community of electronic dance music. Over the years, the list has been labeled as rigged, a shallow popularity contest, and, simply, "bullshit." It was even the focus of a great op-ed here at EDMTunes in 2013. The sad reality is, that the Top 100 has become a popularity contest ruled by the largely unexposed public. With nearly a million votes coming in from all corners of the globe, it is hard to think of any other forum that captures the zeitgeist of electronic music as dramatically or democratically as DJ Mag's tally does.
If you're not happy with past results, bass-producer Flux Pavilion (AKA Joshua Kierkegaard G. Steele) has some advice for you: Vote. Or, in his words, "Come together and make sure that we vote for the right reason…vote for the music we believe in."
In a polished TED Talks-style video posted on his Facebook page, Steele talked about the list and how important it is to the community. He also talked about changes he'd like to see:
I want the list to represent what I see when I'm out there on the road and to really capture the full spectrum of music that people are listening to right now.
In particular, he recommended six artists he feels deserve to make the list this year. Those artists are Flume, Pretty Lights, Brodinski and Gesaffelstein, Snails, Brillz, and Andy C.
Give the video a watch and let us know what you think.