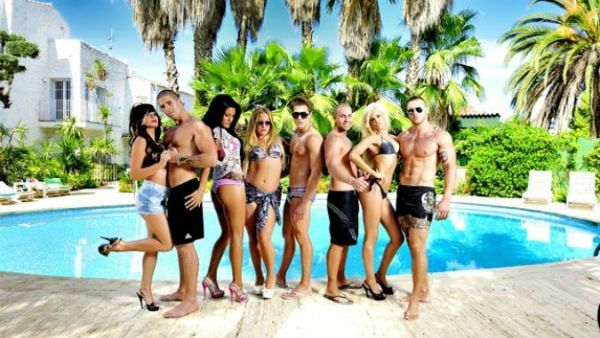 News of MTV's latest "reality" venture–Ibiza Shore–was met last week with a combination of mockery, disdain, and incredulity worldwide. It turns out that the locals aren't too keen on the idea themselves. Local politicians, especially, seem to think that the television program could be detrimental to the island's up-until-now-apparently-pristine reputation. Ibiza's top lawmaker Vicent Torres told The Guardian that he and his colleagues are united in their opposition to the project:
"If we can stop this, we will," vowed Vicent Torres, the president of the island's local government. He said it was unanimous in opposing a made-in-Ibiza version of the show, in which eight people – cast members from various Shore productions around the world – live under one roof for a summer of drinking and debauchery. He said: "It's a matter of image, that's what worries us."

Torres said his government was exploring its legal options to halt the filming, amid concerns that the program would promote the kind of drunken tourism the island is trying to distance itself from. The Socialist politician said: "That's a side of Ibiza that we're not interested in at all."
The local chapter of Spain's left-wing Podemos party also spoke out against Ibiza Shore in a statement:
"We know that it's hard to impede this show from being made, but we're encouraging everyone to do what they can to avoid Ibiza Shore becoming a reality. It's up to all of us to associate Ibiza's name with quality tourism and avoid, as much as possible, connecting Ibiza with these kinds of stereotypes and embarrassing clichés."
Some local businesses have heeded the party's call, with one caterer reporter giving up a $30,000 (USD) gig with the production company as a form of protest. With a government-backed boycott in full effect, MTV reportedly had no comment. Stay tuned.