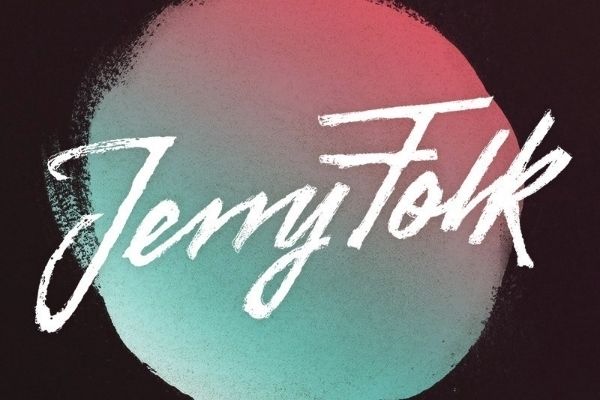 Four Hype Machine #1's. Millions of plays on both his remixes and original production. A funk-infectious style.
Jerry Folk
is an act you want to watch in the coming months because he is about to hit his big break.
Not too long ago, the deep house train began plugging along, picking up fans along its course. Producers were using the calmer atmosphere of what was inspired by the underground to present a commercially attractive style that was fresh and new compared to that of the dying big room scene. The big room fans were getting old of same horn blaring, synth-shattering drops over and over just with different notes. And thus, the deep house found its entry point.
Many sub-genres grew massive followings like tropical and future house, but Jerry Folk seemed to have a different plan. First seeing the spotlight with his remix of Jill Scott's "Day Dreamin'," his second remix to surface rode the initial wave of tropical house – before it was "cool." His Syn Cole remix flirted with a groove-straddles guitar riff. Over the year and a half his career has been afloat, he has evolved his sound and discovered the balance of innovative production and  signature style that many have a difficult time finding.
Folk has remixed a wide variety of genres from old school disco on the Fugees to the indie stylings of Oh Wonder to the R&B classic from Baby Bash. His remix capabilities have no boundaries and this bodes well for his future in the original game.
Jerry Folk has only released one original, "So Long," with singer BB Diamond. A glossed bassline underneath a string-touched synth melody, Diamond's vocals begin innocently tender. As the tension builds throughout, she breaks out of her shell to show off the soul brooding within her vocal capabilities. If you listen closely outside of BB Diamond's voice, every single part works on its own but has its own place with in the track: the synths, the bassline, the resonating drums, the brisk claps, the hi-hats.
So you ask, why is Jerry Folk on the cusp of his big break? The tender-aged producer has already conquered the remix game before exiting his teenage years, and he is proving to do the same in the original game. "So Long" wasn't a groundbreaking effort by the young Norwegian, but it was exactly what he needed to do to transition into originals. He showed the world his mastery of hip-shaking basslines and disco-tinged melodies to demonstrate consistency. The people got what they expected from the remixes, but now, Jerry Folk has the stage to do what he wants and show the world what he really can do in the studio.
His remix path has showed to have twists and turns with yet an underlying sound laced within them. He kept a consistency but was able to experiment to see what people want, and we anticipate him to keep impressing us in the future. If you haven't followed Jerry Folk yet, please do yourself a favor and head over to his SoundCloud page to educate yourself.