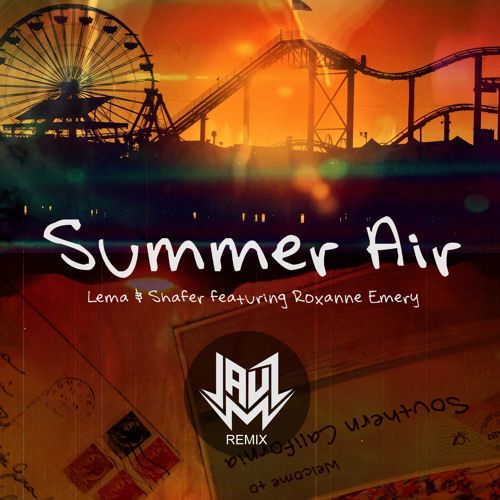 Lema & Shafer Featuring Roxanne Emery- Summer Air (Jauz Remix)
Jauz has been on fire as of late, rising to the top amongst future house artists with his heavy style and pulsating baselines. His original song 'Feel The Volume' catapulted him to instant popularity, as it seems to be one of the most commonly played tracks on the festival circuit. He followed this up with excellent remixes of tracks such as Riff Raff's 'Tip Toe Wing In My Jawwdinz' and Deadmau5's 'Some Chords.' With two Borgore collaborations (Lindsay Lohan and RAG$) also under his belt, it is safe to say that Jauz has been having a phenomenal 2015.
Jauz's newest project has him remixing Lema & Shafer's track, 'Summer Air.' His version of the song begins with the poppy vocals of Roxanne Emery, Gareth Emery's sister. They are complemented by wavy and immersive synths that soon give way to light and melodic chords. The saccharine sweet vocals brilliantly leave the listener unprepared for what comes next, as Jauz drastically shifts the tone with some dark and heavy bass. Jauz's deep house drop draws from the futuristic garage style that sparked his rise to fame. It still remains unique as it seems tailored for late night club hours, a slight departure from some of Jauz's festival-ready tracks. You can check the song out below and purchase it here.
Lema & Shafer Featuring Roxanne Emery – Summer Air (Jauz Remix) | Beatport