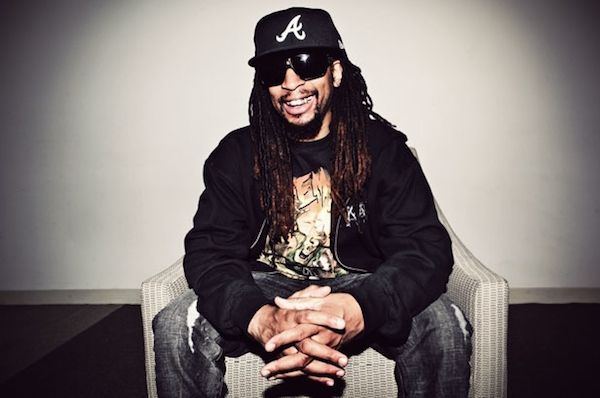 Atlanta crunkmaster, Lil Jon, made a name for himself in the nineties producing southern fried hip hop with Lil Jon & the East Side Boyz, before moving on to produce chart-toppers at the turn of the century for acts like Usher and Trick Daddy. In recent years, in case you hadn't noticed, the 44 year old Jonathan Smith has been mastering the genre-bending game, working with EDM acts like DJ Snake in the massive hit 'Turn Down For What," experimenting with big room in a MAKJ collab, and headlining concerts with Afrojack and Tiësto.
But don't call him a poseur or opportunist.
In an interview with The Daily Beast, Lil Jon talked about putting in hard work to understand the current state of electronic music, and addressed the haters who talk smack about his transition from rapper to DJ without knowing "their history." I.e. people don't recognize that the rapper was spinning Frankie Knuckles records while many of the current crop of EDM stars were still in diapers. He also spoke about age limits within hip hop vs. a respect for the godfathers in electronic music. Here are some highlights from the conversation:
"I've actually been DJing house music longer than a lot of these EDM DJs"
Lil Jon's transition from hip-hop to dance music didn't happen overnight. He says he put in the work, going to festival after festival and observing the world's top DJs to see what they brought to the tables, talking their ears off after shows. He's adamant that he wasn't trying to be a "poseur"—a word he repeats several times throughout our chat—explaining that he began his career as a dancehall DJ in the early '90s before playing garage and Frankie Knuckles-type house.

I've actually been DJing house music longer than a lot of these EDM DJs," he says matter-of-factly. "I wasn't just being a poseur. I studied the community intently, and what attracted me was the energy. Nobody was fightin', and everybody just wanted to have a good time and party—and that's really what I'm about. When people hear my name, they're gonna go because they know they're gonna have a good time and party."

"A lot of people are still lookin' at me as Lil Jon in 2004 and 2005 and not accepting where I am now," he continues. "I see comments on the Internet that are like, 'Oh, this muthafucka DJ's now?' and I have to check people sometimes, and tell them if they knew their history they'd know I've been DJing on vinyl since 1990 and 1991."
"Look at Benny Benassi! He's old."
"I guess it was just fun. Hip-hop started to lose its fun factor," he says. "With hip-hop, the music stays young, so the older you get, the harder it is for older cats to make current-sounding shit. They try, but they rarely connect. And once you get older in hip-hop, people start to say, 'Ah, you're old!' whereas in dance music, they don't give a fuck how old you are, they just want to party. Look at Benny Benassi! He's old."
Head on over to The Daily Beast to hear Lil Jon's thoughts on Celebrity Apprentice, the confederate battle flag, and more!