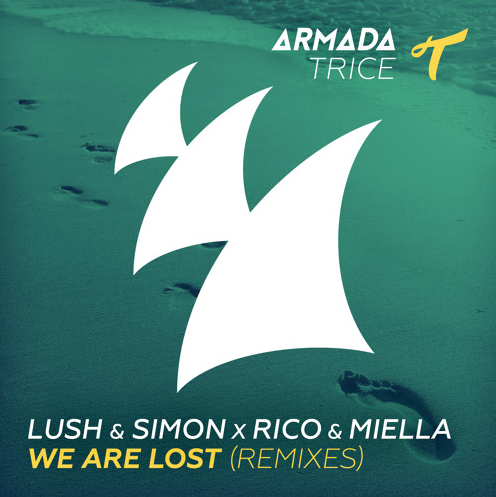 Lush & Simon X Rico & Miella – We Are Lost (Volt & State Remix)
The fast rising Dutch DJ/production duo, Volt & Slate, continue to make waves in the world of dance music. With support from top DJs like Tiesto, Laidback Luke and Hardwell, these two youngsters have already helped produce festival favorite "Warriors", and are positioned for bright futures. Remixing Lush & Simon X Rico & Miella's "We Are Lost", the duo ignites the track with an energetic tempo and catchy melody. Officially released on the Armada Trice label, the rework encapsulates Volt & Slate's sound and provides a glimpse into what is to come.
The track kicks off with repetitive piano chords against the smooth vocals of Rico and Miella, and slowly builds to a pinnacle. Suddenly, progressive and up-tempo synths engulf the song to the tune of a hair-raising melody, exuding a festive atmosphere. Still in the infant stages of their career, you will want to keep close tabs on this duo as they attempt to create a long lasting legacy.