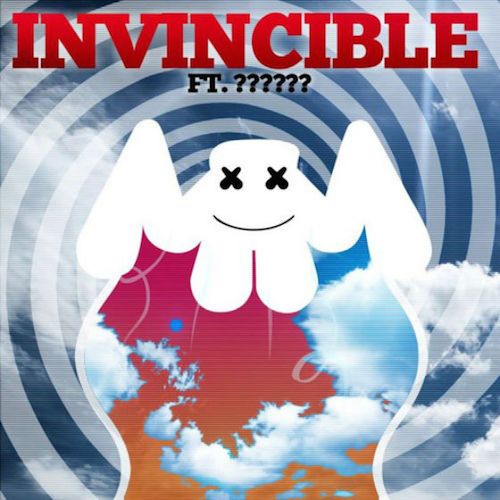 These last few months have been anything but quiet for up and coming artist Marshmello. After a scorching Diplo & Friends mix and a slew of impressive remixes, the still unidentified producer is on to his next project. With upcoming plans to release his instrumental track "INvinCibLe", the white mystery is offering fans a chance to feature their vocals on it.
The Future Bass instrumental features a simple yet punchy synth layered over a snapping beat to keep a steady pace. Its basic song structure is an open canvas to fans, inviting creativity and originality with their vocals. Marshmello made stems (individual sections of a track) available and left his fans with this encouraging message:
"We've been sitting on this track Invincible for a while now and haven't been able to find the perfect vocal to finish it with. So I figured what better way then to give the #mellogang a chance to take a shot at it and let the rest of the mellogang vote for what they think works the best. I've uploaded the track here; download it, record something on it and upload it back here as well as send your demo to joytimerecords@gmail.com . I'll be listening to everything :).

The winner will be featured on the track and some more hidden surprises. Good luck and have fun!"
In the past, other artists have enlisted fans to send vocal samples. Watch as the highly critical DeadMau5 goes bananas for fan submitted vocals over his instrumental track "The Veldt".
Get the stems and submit your vocal version of "INvinCibLe" here by August 12th to be considered.