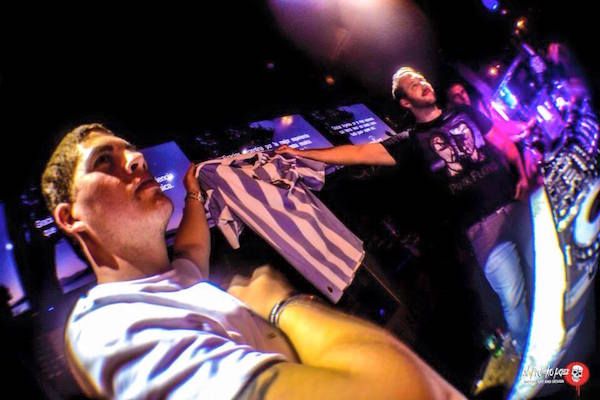 The music scene in general is always in a state of flux. The only constant is change. Your favorite artists and bands are constantly experimenting with new sounds, instruments and live setups to keep up in a constantly changing climate of multi-genre infused tracks and albums. To most, this constitutes as selling out (more on this later) and while many in the trance industry have elected to broaden their horizons or their wallets, depending on how you look at it, Neptune Project has been keeping it simple but effective.
Very content with their style of music which is shaped after the classic Anjunabeats sound, Neptune Project has been balancing the very fine line of touring and production. With their hugely successful Pink Floyd remix last year, amassing over 100,000 online plays and 10,000 downloads coupled their smash hit "Lost All My Tears" featuring Neptune Project's own Jules Moyce on the vocals, they took 2014 by storm. Fast forwarding to 2015 has seen them release the track "Time" with The Noble Six on the historied Vandit Records their tune "It Turns For You" featuring Polly Strange due out later this year & a remix of Oceanlab's "Clear Blue Water", they've got the production part down pat.
To set themselves apart from the ever-changing climate of the trance scene, they've been touring around the world, playing extended sets of 3-6 hours which have collectively received hundreds of individual comments from fans of 'best live set ever experienced'.
Sydney Boat Party April 2015
Trancegression Melbourne May 2015
Their ability to take the dance floor on a 'journey' through the music they artistically select is a seemingly rare talent these days in dance music with the 'banger' compiling a lot of the tunes selected; especially in the festival atmosphere. This coupled with the fact that they're stock continues to rise as more & more trance fans engage & listen to these magical journeys on Soundcloud as well as in person shows that a major void is currently being filled in the hearts & souls of trance fans worldwide.
Constantly thinking outside of the box to make each set unique in its own merit, they have celebrated and played testament to timeless music while sometimes 'theming' certain sections of their extended sets. Recently at a show in Sheffield UK, they played the last half of their five hour set with selections from Tiesto's Magik compilations featuring tracks like "Sunset on Ibiza" by Three Drives, "Communication" by Armin van Buuren, and "Open Our Eyes" by Insigma amongst others, an Oceanlab final hour tribute set in Atlanta & prior to this a unique moment in their career, a 5 hour boat party on the Sydney Harbour overlooking the stunning Opera House & Harbour Bridge where they played an In Search of Sunrise tribute opening hour, an ambient set to accompany a mesmerizing sunset, a world exclusive producers set & finishing off with a Anjunabeats classics hour.
With their first ever 7 hour set booked in for September in what they call 'the modern day motherland of trance' Buenos Aires, Argentina, the all too common phrase 'trance is dead' just doesn't seem to hold any merit. With all the worldwide feedback, you could argue that this is more than just the beginning for Neptune Project.