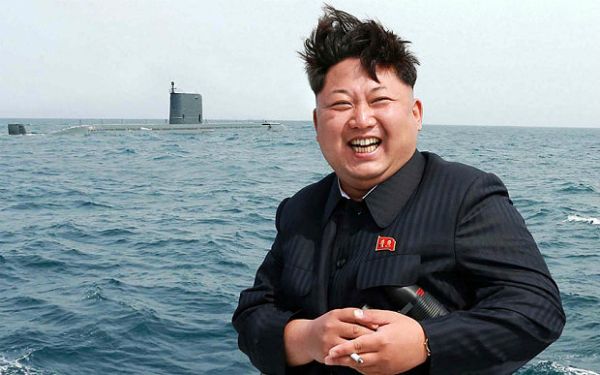 It appears that no threat is too small for North Korea's dictator Kim Jong-un. Less than a year after allegedly ordering the hack of Sony Pictures Entertainment in response to the satirical film The Interview, word is leaking out of the Hermit Kingdom that Kim is ramping up music censorship across the country, ordering cassettes and CDs physically destroyed if they contain songs that offend the leader's sensibilities.
Korean activist online newspaper Daily NK reports that, while banned songs are nothing new to the famously oppressive North Korean government, this is the first time that officials have sought to actively destroy physical media in private homes:
"Recently, the Central Party's Propaganda and Agitation Department has drawn up a list of 'songs of no origin' and 'banned songs' and is circulating it throughout homes," a source based in South Pyongan Province told Daily NK on Thursday. "Included on the list are songs from the North's own movie 'Im Kkeok Jeong (leader of a peasant rebellion in the 16C)."

These songs, she explained, have titles like "Take action blood brothers" "To get revenge" and the list also includes the song "Nation of no tears" from a made-for-TV movie "Echoes of Halla." Some of these tunes were already banned a few years ago, like "Take action blood brothers", but this is the first time the state has actively taken forceful measures to wipe out any means of immediate access to them."
The paper adds that inminban–North Korea's officially organized "people's units," roughly equivalent to a Neighborhood Watch–has been "combing through" local record collections and destroying whatever contains songs deemed illegal by the government.
Oppressive censorship is a day-to-day reality for the residents of North Korea who face punishment as severe as hard labor and death for the crime of watching foreign films and television. This hasn't stopped a new "Black Market Generation" of millennials from consuming and spreading Western media via USB drives. No reporting has confirmed whether or not Kim's government is burning memory sticks along with traditional physical media.